New Venture BC's 25 round-three competitors have completed their business overviews and are now waiting to hear who will advance to round 4.
NVBC judges will announce the 10 finalists on August 31st but in the meantime we'll have a closer look at the Top 25.
This week we're looking at five of the final 25 business ideas in contention every day. Here are Part I and Part II from earlier this week.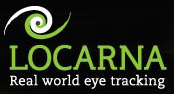 New eye-tracking technology from Locarna Systems is helping marketers discover what is capturing people's attention. Locarna's wearable eye-tracker and software accurately measure the eye's pupil movement and record what is capturing a person's visual attention. Using Locarna's technology, marketers can ensure that their packaging and labeling are truly eye-catching.
Solar power systems that require a sunlight concentrator now have an inexpensive new option from Lumira Technologies that is perfect for attaching to roofs and walls. Unlike standard sunlight concentrators, which are large dish-shaped mirrors rotating in two axes to track the sun, Lumira's SunShaper conforms to walls and rooflines because it is thin, flat and stationary.
With new web-based diagnostic tools from MedVoxel Systems Inc., physicians and clinicians can now use magnetic resonance images (MRIs) to more quickly and accurately diagnose cardiovascular disease. MedVoxel's tools are clinically proven to accurately measure blood flow, heart-chamber volume and muscle stress in less than a minute from MRIs.
MineSense Technologies Ltd. has developed the mining industry's first mineral-specific sensor technology to accurately detect and reject barren waste rock from low-grade nickel/copper ores. Mining companies can use this technology to monitor ore grades as well as reject waste rock ahead of the mill. This reduces downstream energy, water and reagent requirements while significantly reducing costs and increasing revenue and profits.
Snoget.com from Pug Pharm Productions Inc. is a next-generation social networking game where players can collect and interact with items and brands that define their interests, then share those with other players to get to know them better.