Alumni of the 2015 and 2016 NVBC Competition, Dooly also participated in the New Ventures BC Venture Acceleration Program, and was the 2015 recipient of the BCTIA Centre4Growth Accelerator Program Prize Package.
The New Ventures BC accelerator program and BCIC-New Ventures Competition forced our team to think about our business model at a granular level and made sure we weren't just coming to the market with an idea—we had to fully validate it."

– Kris Hartvigsen | Dooly CEO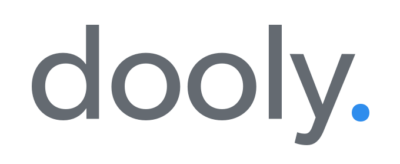 The Vancouver-based company's financing round was led by ScaleUP Ventures, a Toronto-based venture capital firm investing in Canada's most promising early stage startups. "At ScaleUP, we invest in company leadership first and foremost. We came away very impressed with Kris' vision around sales enablement, drive, and his ability to build an amazing team to deliver", says lead investor, Derek Spratt.
Other investors include Panache Ventures, Pallasite Ventures, and well-known Vancouver philanthropist, Manny Padda of New Avenue Capital, who also has investments in Picatic, and other NVBC alumni, MyBestHelper, and Change Heroes.
Led by Co-Founder and CEO Kris Hartvigsen and Co-Founder and CTO Justin Vaillancourt, Dooly aims to make the lives of customer-facing folk easier. Dooly syncs your notes, fields, and tasks straight to Salesforce, while providing salespeople and customer success teams with the information they need, when they need it.
"Think of Dooly as your stunt-double that does all the work that you don't want to do," says Hartvigsen. "I'm not just saying this to hype up our business, but the truth of the matter is, what we're building next is for salespeople to have a constant feed of information that will support their sales cycle. It'll be hyper-focused on not just their customer, but what their customers are saying. There's nothing on the market today that does what we're about to embark on."
The funding will help fuel the team in reaching even more clients and offering a high-performing experience.
"The biggest challenge for me in sales has been having to work in tools that were not designed by or for real salespeople. Dooly takes a real 'sales first' approach to their product. For me, this means it does things that I need to be better at for my job. Being able to have one tool where I take my notes and the actions are being done in an automatic fashion has been a game changer," says one of Dooly's first users, Marc Sherwood, Senior Corporate Account Manager at Percona.
Dooly's client roster includes BigCommerce, SalesLoft, Intercom, Percona, and Vidyard.
"It doesn't matter what industry you look at, CRM is the mandated platform for customer interfacing and related corporate reporting. Dooly's addressable market is nearly infinite", says Spratt.