Thousands of images are stolen online each day. Copypants' innovative technology allows artists and enterprise clients to protect entire libraries of images–without the legal headaches. Their powerful search and match technology not only protects creative assets, it also verifies digital content placement, as well as its distribution.  
"Having people who are in a rush to sign a contract is the most important measure of market fit. Without that, you don't yet have a business." – Chris Adlparvar, CEO, Copypants
Copypants is joining the Top 26 for the second year in a row, after placing in the top 10 last year. While the startup started out with copyright protection for artist-created photographs, graphics designers, they have since capitalized on the opportunity to offer expanded, enterprise solutions to multinational brands
After completing some intense customer discovery work last year, Copypants' offering now includes a B2B-focused model, encompassing content distribution intelligence and recognition for the digital advertising space.
"Aside from protecting our clients' IP, transparency is also important–brands want to know how the market is using their product," comments Chris Adlparvar, Co-Founder and CEO. "The distribution analytics that we provide helps companies make better deals, segment their market, and fine-tune their pricing."
"We made a big shift, but it turned out to be the right decision–since January of this year, our income has kept doubling each month. We're excited to be delivering a product that people want to pay for–now companies seek us out to get our services," he says.
A sample of Copypants' expanded offering:


Meeting the challenge of exponential growth
The biggest challenge that Copypants has faced this year? While growth has been a positive thing, the startup has faced challenges in keeping up with a quickly growing business, while meeting customer demand.
"We've had to adjust quickly and add two new members to our team. We've also had to output new features each week, to keep up with the new sales opportunities. It was great to have pull to know where to improve our product," Chris says.
Discovering entrepreneurship at an early age
While no one starts out life as a CEO, it's clear that entrepreneurship has always been an influential force in Chris' life.
"My first job was around 9 or 10–my dad had a wholesale business next to a busy Saturday market. To teach me business skills, he had me walk through the market, selling bags to shoppers. I'd sell 100 bags and get more from my dad's store–by the end of the day I would make $25. Soon I doubled my sales, and convinced a friend to join me–it taught me the basics of business.
"At the time the money did not really matter to me. I spent it on bike rentals and candy.
"The most important thing I learned was the value I was providing to the people buying the bags. It was a timely service that was meaningful to them–I learned to see the opportunity before they had the need."
About Copypants
Chris Adlparvar, Co-Founder and CEO
, has been a part of 3 successful startups, has over 14 years of experience in business development, and inspires the motivation behind the Copypants brand. He is ready to disrupt the existing market so that artists can completely control the use of their work. Let it be seen here in writing that when Copypants reaches 10,000 users, Chris will dress up in any outfit the team picks out for him for an entire day. #goals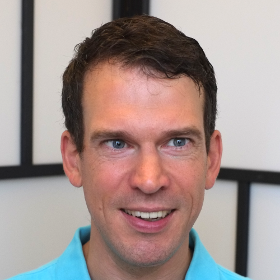 Maarten Haubrich, Co-Founder and CTO, brings to the team more than 15 years of experience in web engineering. His leadership and killer personality induces the ideal environment for creativity. Maarten works closely with the developers as a mentor and keeps everyone focused with his incredible coffee. His favourite colour is orange, which may or may not have been inspiration for their app.
Contact Copypants