axSense Technologies has developed ultra-sensitive acceleration and vibration sensors. Their breakthrough technology provides unprecedented performance, while creating a small footprint. For instance, when detecting sonar waves, the sensitive devices can detect vibrations of water molecules–such as whale sounds–up to 65 km away.
"Don't fall in love with your solution, fall in love with your problem." – Favourite advice for Dr. Behraad Bahreyni, CEO and Founder, axSense
axSense Technologies' sensors have many applications across numerous industries, including military, geology, and natural resources. After five years of committed research into developing the technology, the startup is now looking to commercialize, eyeing applications that require high-performance vibration sensors such as sonar systems, condition monitoring, and seismic imaging–to name a few.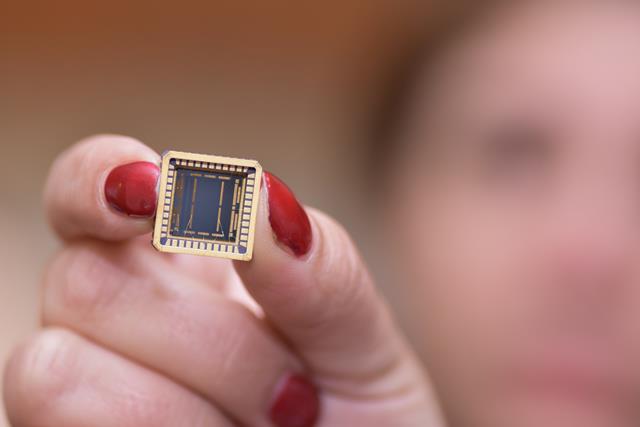 Defying limitations to develop new market applications
The sensitivity and never-before seen performance of this technology allows axSense to replace the existing macro-sensors at significantly lower cost and footprint, while creating new market opportunities. The performance of the technology exceeds previous limitations–opening up new opportunities for commercialization.
"The main difference is our performance–the noise level of this sensor is 20 times better than what is currently on the market," comments Dr. Behraad Bahreyni, CEO and Founder of axSense. "At the same time, the bandwidth of the sensor is also four times better, from a performance point of view," he says. This unprecedented combination of performance metrics puts axSense at a market leading position to serve the needs of various applications.
The cutting-edge technology was first developed at SFU by a group of 12 researchers with the aid of nearly $1.6 million development funds. Seeing the opportunity to develop a venture, the core team registered as a business in 2017, aiming to bring its first product to market in two years' time. The venture was initially motivated by a research grant provided by Ultra Electronics Maritime Systems, to decrease the diameter of sonar cables.
"A main benefit of our system for this particular application is that housing assembly for our sensor systems have a much smaller diameter," comments Dr. Bahreyni. "This significantly decreases the size of the ship required, along with the costs incurred. The winch for the cable is 60% of the whole system cost–we can decrease that by four times," he says.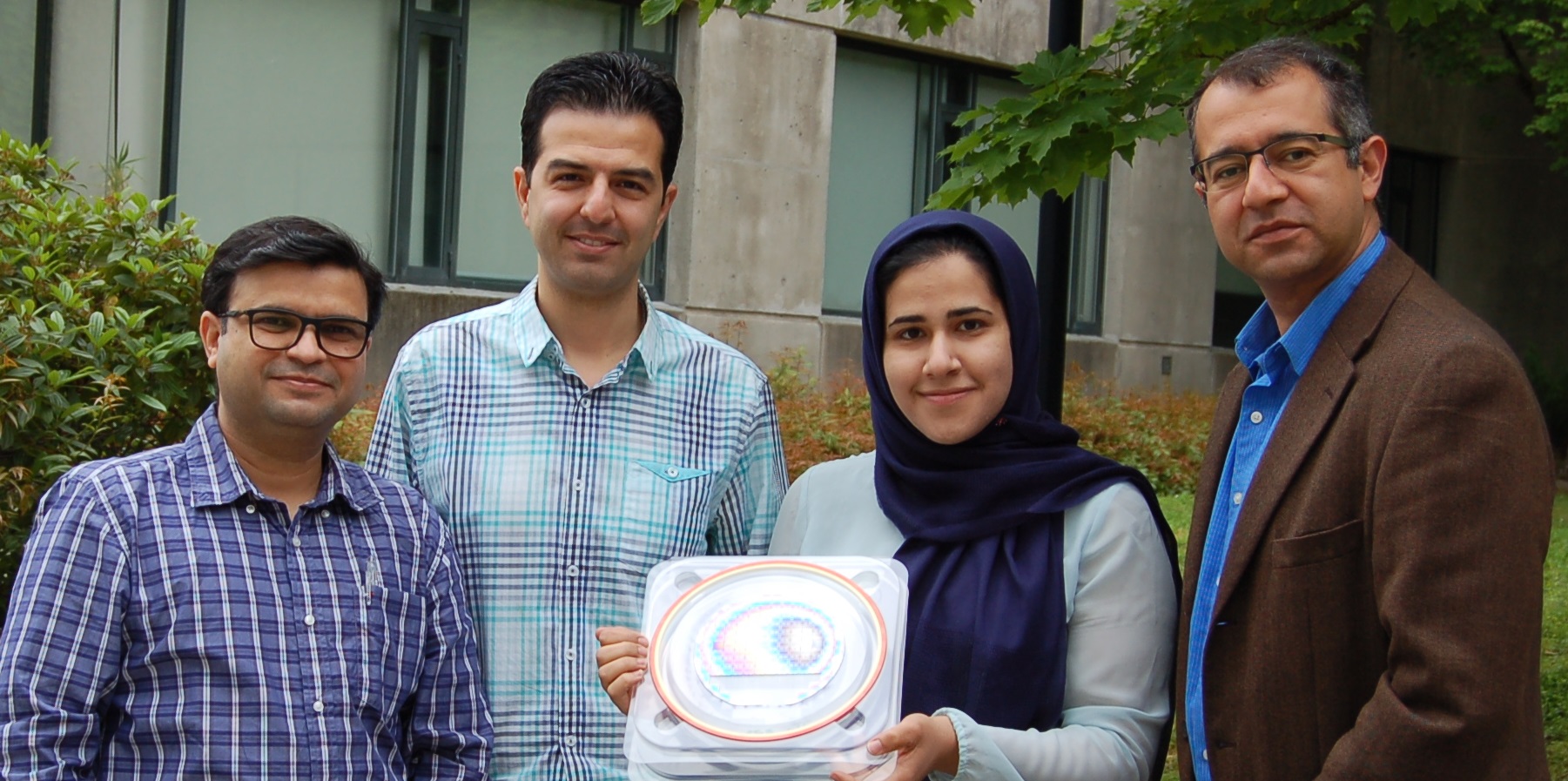 The team's biggest challenge so far? The reach of the performance levels require precision design, along with process and system optimization at all levels.
"Interestingly, one of our major challenges was the fact that most test equipment could not actually push the device to its performance limits and we therefore had to develop new methods just to test the devices," comments Dr. Bahreyni. "It was difficult to know how far we could go, as we're truly moving into uncharted territory," he says.
As the team works to take the technology to market, the team's dedication and collaborative spirit continue to fuel the path ahead.
"I'm truly proud to be part of an energetic and focused team–one that has significant and complementary expertise," says Dr. Bahreyni. "I'm especially proud and excited that we have worked together over several years to create a device that is opening up possibility, and pushing all limits of performance."
About axSense
Behraad Bahreyni, CEO and Founder
Dr Bahreyni is an Associate Professor and the founding Director of the IMuTS Lab at the School of Mechatronic Systems Engineering at Simon Fraser University, BC, Canada. He has 18 years of mixed academic and industrial experience on the development of sensors and sensing systems and led the initial research that culminated in axSense Technologies solutions. Dr Bahreyni is the author of more than 100 technical publications on sensors and sensing systems, including five filed and issued patents.