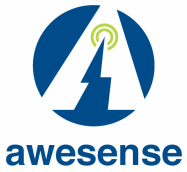 Kelowna's Awesense Wireless won the $40,000 BC Hydro Sustainability prize in the 2011 New Ventures Competition and last week they announced that they have secured private equity funding to accelerate business growth.
Awesense helps utilities identify and reduce energy losses by using their easy to deploy power line measurement system.
Awesense addresses the problem of the significant energy that is lost in the distribution of electrical energy due to system load issues and commercial losses including power theft and meter failures.
Industry estimates place these avoidable losses at over $10B per year in North America. Reducing these losses directly impacts the costs passed onto consumers.
Recent awards and recognition for Awesense include: BC Business Magazine, British Columbia's Top 20 most innovative companies for 2012. Rocket Builders tenth annual "Ready to Rocket" list of British Columbia technology companies that are best positioned to capitalize on the 2012 technology sector trends that will lead them to faster growth than their peers. At the recent GLOBE Conference in BC, Awesense was recognized by Premier Christy Clark for it's work with Fortis BC to develop portable line-monitoring that has allowed Fortis to reach their goals for increasing grid efficiency, saving both time and money.