As a startup founder, you know that safeguarding your intellectual property extends beyond trademark registration, patent filings, or legal counsel. It involves crafting and implementing a robust IP strategy, to set you apart in a competitive landscape.
Our comprehensive IP Certification Program, part of Stream 1 Education in the AccelerateIP program, is designed to empower your business by taking a deep dive to assess your intellectual property assets and help you build a roadmap for your startup's future.
Who should apply:
Founders or C-level executives at tech startups who are looking to build a scalable company and commercialize their IP (one participant per company)

Any level of IP knowledge is acceptable – from beginner to advanced 
Course benefits:
Go through a comprehensive checklist to evaluate your startup's IP throughout the course

Network and learn from a cohort of 15 startup founders

Have the opportunity to learn from leading IP experts and ask questions and get feedback on your IP strategy

Complete a test at the end of the course to receive certification from AccelerateIP

Receive a unique opportunity to attend this course free-of-charge as part of AccelerateIP (no fees)

Complete a course offering that counts as an eligibility requirement option for Stream 3 Implementation (up to $60,000 in legal costs) in AccelerateIP
What you'll learn
You'll get an in-depth look at IP strategy, with the following course outline:

Session 1: Overview of IP and Data Basics 
This session, delivered over two days, will provide the foundational knowledge required to advance through the case studies. Please note specific course topics may be subject to change.
Participants will discuss:
The importance of intangible assets for business success

The different forms of IP and the components of a robust IP portfolio

the increasing importance of data as an asset and the current legal status of data and data ownership

Underrepresented groups in the IP system

Indigenous IP 

Basic concepts and elements of IP and data strategies

Introduction to relevant bodies of law including contract law
Participants will also work in groups to deliberate on a case study and discussion.
Sessions 2–6: IP Portfolios, Data Management and More
These half-day sessions build upon the knowledge learned in the opening session.
Participants will discuss:
Strategic considerations for building out an IP portfolio

Strategic considerations for data management (privacy, cybersecurity, data sharing)

Enforcement and litigation strategies for IP and data

Monetization and other strategies for IP and data

Alternative strategies: Approaching IP and data from an EDI perspective 

The program will end with an exam. The full course must be completed to receive certification by the instructors. 
Schedule and session details
The course is spread out into full and half days, over the span of three weekends.
Cohort 1 dates:
November 4–5, 12, and 18-19
Nov. 4-5: full days, 10am – 4pm 

Nov. 12:  full day 10am – 4pm
Nov. 18-19: half days, 10–1 pm
In person, Harbour Centre, Vancouver 
Cohort 2:
Dates coming soon: January, 2024, online.
Meet your instructors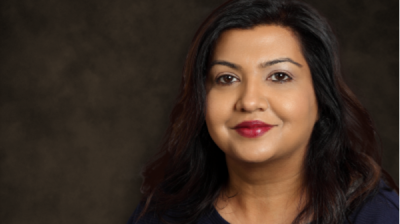 Karima Bawa is a Senior Fellow at the Centre for International Governance Innovation, is the chair of the Board for IP Ontario, is a member of the Board of Directors for the College of Patent Agents and Trademark Agents and most recently served on the Board of Sierra Wireless. She is the former general counsel and chief legal officer for Research In Motion Limited (now BlackBerry) where she oversaw a global legal team and managed the global legal function and the company's vast IP portfolio. In addition to her work at CIGI and on various boards, she is also involved with advising and supporting technology start-ups. She has been selected as one of the most Influential Women in the IP industry by World IP Review and is the  co-author of The Intellectual Property Guide: IP Literacy and Strategy Basics for Supporting Innovation.   Karima holds a Bachelor of Science, a Bachelor of Law and a Masters in Business Administration.  She is a member in good standing with the Law Society of British Columbia and the Institute of Corporate Directors.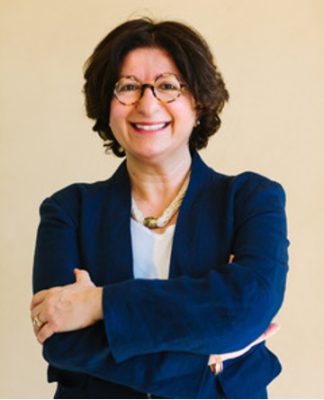 Myra Tawfik is Distinguished University Professor and the Don Rodzik Family Chair in Law and Entrepreneurship at the Faculty of Law, University of Windsor. She is also a senior fellow at the Centre for International Governance Innovation (CIGI). She is an expert in intellectual property law, especially copyright law and capacity-building in IP literacy. She is the co-author of The Intellectual Property Guide: IP Literacy and Strategy Basics for Supporting Innovation, (Tawfik/Bawa, Brush Education, 2019) and an online foundational course (Foundations of IP Strategy, Tawfik/Bawa, CIGI, 2016). She is the author of a monograph on Canadian copyright law: For the Encouragement of Learning: The Origins of Canadian Copyright Law (University of Toronto Press, 2023). She served on the province of Ontario's expert panel on the commercialization of public sector IP and its Special Implementation Team on IP, and is an advisor on IP education at national, provincial and regional levels.
Apply on the application portal
To apply, you'll need to meet general eligibility requirements, register on the application portal, answer an Initial IP assessment and the program application form. You'll need to commit to the full length of the program to be accepted.
Applications for the first cohort are now closed.

Applications are being accepted and waitlisted for future cohorts.
APPLY ON THE PORTAL