A Helping Hand for Parents
Glüxkind is empowering parents through their AI-powered smart baby strollers by providing them with an additional set of eyes and hands, both at home and while they are out and about. Through the integration of advanced AI technology, Glüxkind's smart baby strollers offer innovative features that enhance safety, convenience, and give parents peace of mind. These strollers are designed to assist in various ways, ensuring a smoother and more secure experience when taking care of babies and toddlers.
With Glüxkind's smart baby strollers, parents can benefit from proven automotive-grade technology to navigate various terrain effortlessly and monitor their surroundings while they focus on their little ones. This includes features such as real-time data analysis, smart sensors, and automated functionalities that adapt to different environments. By leveraging the power of AI, the Vancouver-based startup aims to transform the way parents handle their daily parenting responsibilities, making the journey of raising a child easier and safer with less hassle and multitasking.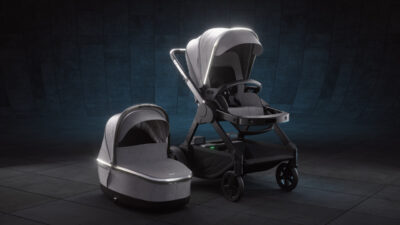 Setting a New Standard
The AI startup is on a mission to address the shortcomings of current baby strollers and revolutionize the parenting experience. Existing strollers are plagued with safety issues, lack inclusivity, and fail to provide the level of support parents truly need. Glüxkind aims to change this narrative by offering safer and smarter products that eliminate avoidable injuries or user errors, reduce the physical and mental load and create more moments to bond with kids.
With a strong focus on customer satisfaction, Glüxkind is on a mission to deliver happiness and relief to parents. Through their flagship product, Ella, Glüxkind is setting a new standard for baby strollers, making mobility with young kids a more stress-free and delightful experience for families across the globe, starting with customers in Canada and the US. 
Keeping Things Strolling
Glüxkind has hit significant milestones since being founded in 2020. They earned the prestigious 2023 CES Innovation Award Honouree for Advanced Mobility and Vehicle-tech, landed on Fast Company's 2023 World Changing Ideas list, and were invited to present at the United Nations AI for Good Global Summit. Additionally, Glüxkind received early market validation from its customers, securing nearly $10 million in pre-orders for Ella. 
To maintain their rapid success, the micro mobility startup understands the importance of balancing five key factors: a groundbreaking idea, a receptive market, a strong team, flawless execution, and a sprinkle of good luck. They recognize that even with everything aligned, unpredictable factors can influence outcomes. Drawing from case studies like the Dawn Doll revival by turnaround CEO Sharon Price John, Glüxkind remains determined to stay agile, innovative, and focused on meeting the needs of their customers — ensuring they continue to shape the future of baby strollers, parenting solutions and pedestrian mobility.
About the founders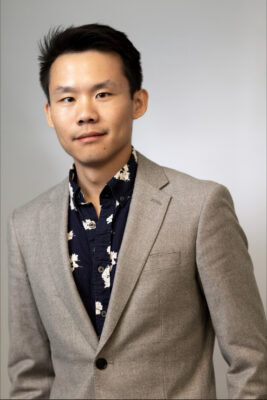 Kevin Huang: CEO & Co-Founder
Fun Fact: Kevin has bicycled across Canada!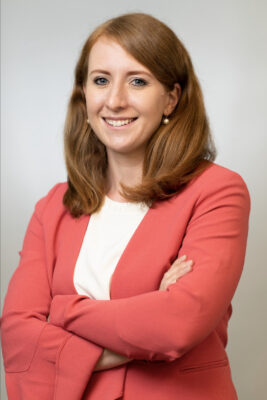 Anne Hunger: CPO & Co-Founder

Cheatsheet
Location: Vancouver
Founded: 2020
Sector: AI and Micro Mobility