Meet Remy
Cibotica addresses common challenges in the food sector through its robotic salad makeline, Remy. Remy is specifically designed for quick-serve restaurants (QSR) to help streamline food preparation processes by offering efficiency, accuracy, and reducing the need for extensive labor. By automating the repetitive task of food assembly, Remy serves as a valuable asset to restaurant staff, serving as a helping hand and minimizing the burden of manual labor. One of Remy's key benefits is its seamless integration with Point of Sale systems, which allows it to receive and process orders automatically, ensuring a smooth and efficient workflow. 
Remy addresses multiple issues faced by QSR's, namely the shortage of labor and its subsequent impact on razor-thin profit margins. In 2021, 93% of QSR owners reported a labor shortage, and the projected 3.7 million unfilled positions over the next five years validate the urgency of this growing problem. Cibotica's plug-and-play solution helps alleviate high turnover rates — which exceed 150% in the industry — and contributes to the long-term sustainability of restaurants.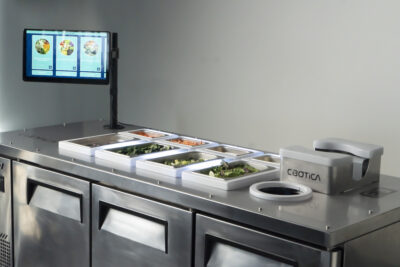 Demonstrating Market Demand
Over the last year, Cibotica has enjoyed significant success and validation from both industry players and funders. The foodtech startup has signed Letters of Intent (LOIs) and piloting agreements with four salad chains, which collectively possess over 200 locations and an estimated revenue potential of $88 million. Additionally, Cibotica has secured purchase agreements with their first customer, paving the way for product deployment in the first quarter of 2024. This deployment has the potential to generate recurring annual revenue of $7 million, further demonstrating the market demand and confidence in the Vancouver startup. 
The company's achievements extend beyond customer acquisition, as they were recently awarded $100,000 through the Canadian Food Innovation Network's Innovation Booster Program. This funding further validates Cibotica's solution, establishing them as one of the country's most promising foodtech companies as they set their sights on raising pre-seed capital to further invest in R&D and product development. 
Empathizing with your Customer's Pain Points
The best advice Cibotica ever received emphasized the importance of being customer-centric and prioritizing the resolution of genuine problems. While it is natural to become enthralled by their own ideas, the foodtech startup knows that the key to success is to comprehend and empathize with their customers' pain points. Cibotica learned the value of assembling a team of talented and passionate individuals who share their vision and values. By maintaining a customer-focused approach and fostering a collaborative culture, Cibotica has been able to establish a purposeful and impactful business that's ready to revolutionize the food sector.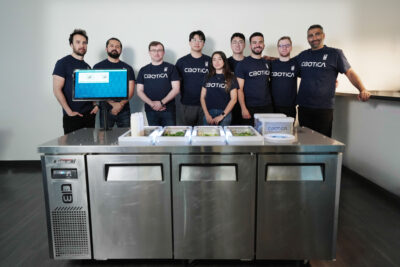 About the founders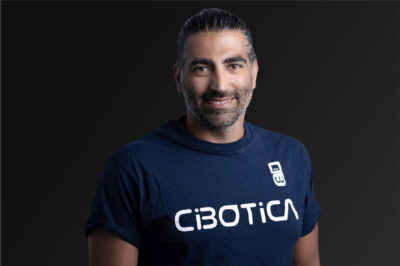 Soroush Sefidkar: Co-CEO & Co-Founder
Fun Fact: Soroush is Cibotica's office ping pong champion.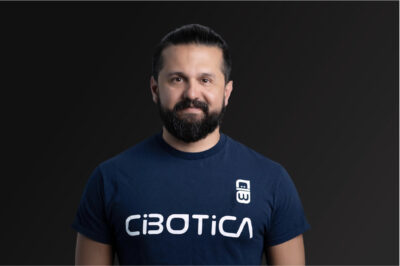 Ashkan Mirnavabi: Co-CEO & Co-Founder
Fun Fact: Ashkan enjoys cruising around Vancouver in his 1974 collector car.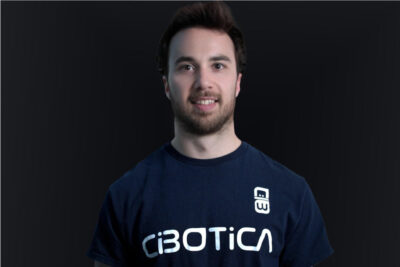 Daryoush Sahebjavaher: CTO & Co-Founder
Fun Fact: Darius crafted a street-worthy car at the age of 15 from scraps found in his dad's garage.

Cheatsheet
Location: Vancouver
Founded: 2021
Sector: Foodtech