Simplifying property management through AI and automation
Silver Homes is a cloud-based platform designed to digitize, automate and optimize real estate portfolio management with minimal human intervention. The platform aims to empower property managers and owners to manage their real estate portfolios more efficiently while improving the user experience for their clients and tenants. The AI-enabled solution significantly reduces the manual work typically involved in managing a portfolio of properties and offers advanced predictive insights to improve property performance. By using Silver Homes, landlords, investors, and property managers have more capacity freed up to focus on more value-add activities like growing their portfolio, enhancing asset returns, and providing a better stakeholder experience.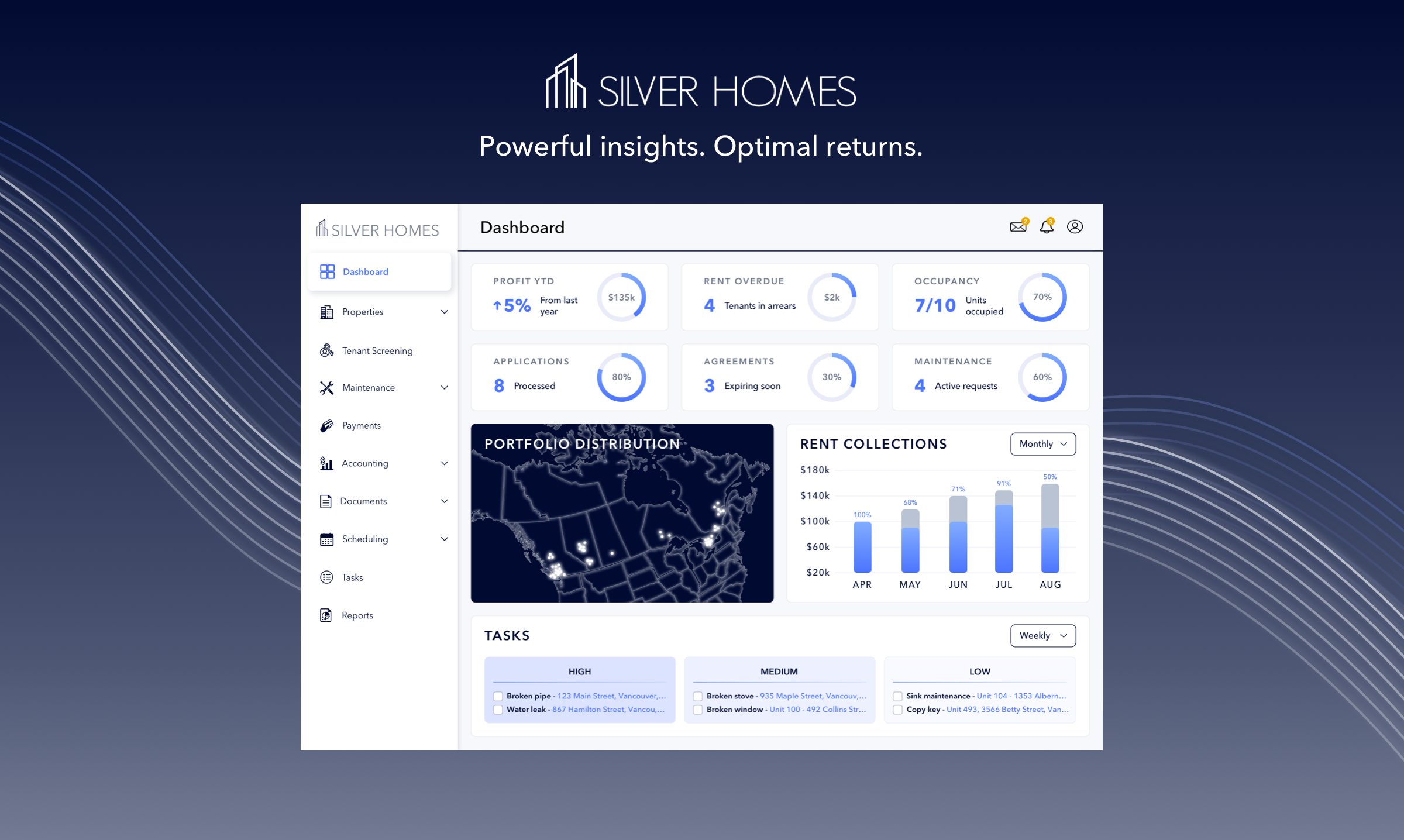 The property management industry lags in tooling
Managing a real estate portfolio is often a complex and inefficient process. Various tech-enabled solutions are available on the market to help simplify property management, but few are widely adopted. In the summer of 2020, the Silver Homes team surveyed 105 Canadian property managers to find out what tools they use to manage their portfolios. Over 90% of respondents said they rely mainly on manual tools like Excel to manage their day-to-day operations. Less than 5% of people referenced other specific property management tools like Yardi and Buildium. These results confirmed a massive opportunity for the team at Silver Homes, who set out to bring a simple, modern, and powerful tool that better supports the industry's needs.
Silver Homes gaining traction since launch
Silver Homes has shown impressive growth in their user base and properties registered on the platform since launching. Over 7,530 suites are piloting the platform (up from 1,800 in May 2022 and 300 in February 2022), representing about USD$993,000 in potential annual recurring revenue as they are monetized. These metrics exceed the company's internal target for the fiscal year 2022 by 5X.
The platform is live with a handful of features, and the team is on track to complete additional features by December 2022. The team recently secured a USD$200,000 loan from Business Development Canada, which they've put towards accelerating development. They are also negotiating a USD$500K pre-seed investment from a Vancouver-based angel group.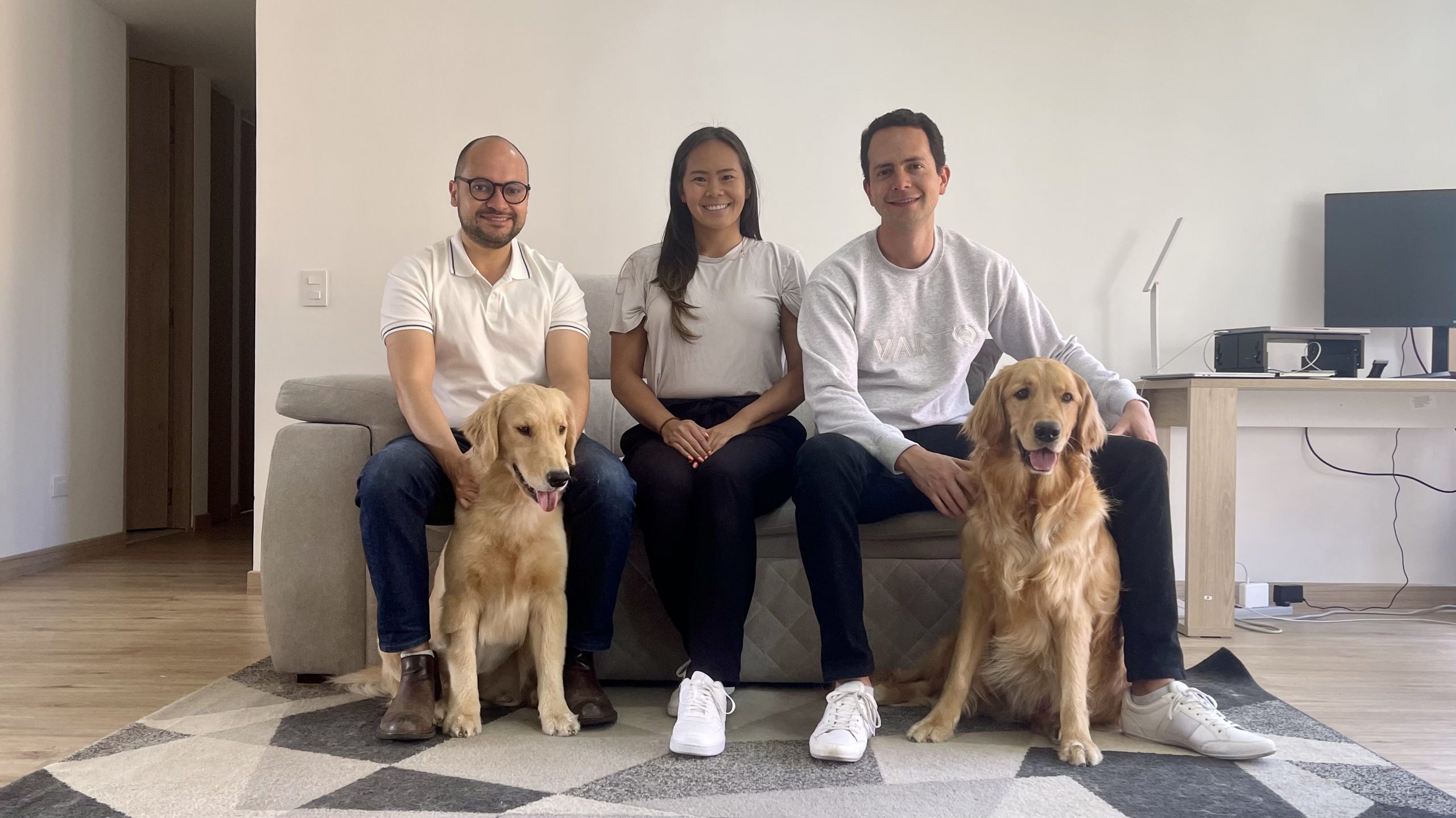 Next steps for Silver Homes
Silver Homes is currently focusing on conducting extensive consumer discovery and validating their key user personas. Aside from over 100 surveys and more than 50 in-person interviews completed with their target audience, the team is incubating the platform with several medium and large customers to cater to their specific needs and pain points and ensure product-market fit. Their current sales pipeline consists of 47,500 suites, equivalent to potential annual recurring revenues of USD$6.3 million. The pipeline includes a user base from several property managers, real estate investors and operators, and developers across Canada, the United States, and Latin America. 
Silver Homes is driving the property management industry forward by introducing a simple yet powerful data-driven solution that meets property managers' needs and accommodates their existing processes while offering automation and actionable insights to optimize their real estate portfolios. The team also plans to expand their "white glove" onboarding support and training for their clients in the form of dedicated concierge support and specialists available to act as an extension of their client's teams as a strategy for easing adoption.
About the founders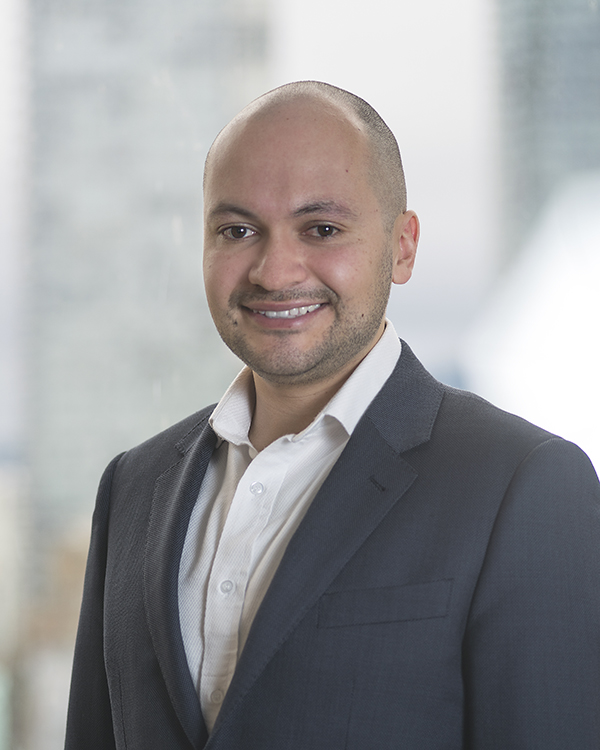 Carlos Leal, Founder, Co-CEO and COO
Education

:

Real Estate Trading Services (Sauder Business School, University of British Columbia)

,

Chartered Professional Accountant (CPA Canada)

;

Bachelor of Business Administration (B.B.A.), First Class Honours in Management Information Systems & Entrepreneurship and Innovation (Beedie School of Business, Simon Fraser University)

  

Professional background:

Former management consultant at

EY

(Vancouver) advising numerous organizations with digital transformations, including real estate asset managers and owners with combined portfolios of over USD$800B in assets under management across Canada. 15+ years of real estate experience, investing, renovating and managing properties in Canada and Colombia.

Fun Fact:

Lived in five different countries in the last ten years (Colombia, Mexico, Canada, Finland and Singapore).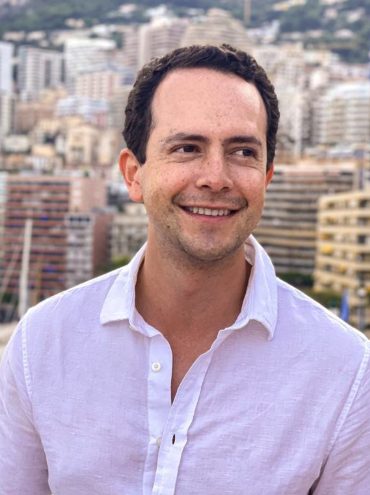 Juan Leal, Founder, Co-CEO and CFO

Cheat sheet:
City:

Vancouver, BC

Founding date:

June 2020

Type of tech:

Proptech