Quandri builds and deploys digital workers to run companies' high-volume, repetitive tasks. Software bots, tailored to customers' unique processes, operate at lightning speed, make no mistakes, and cost up to 50% less than their human counterparts.
Digital workers to the rescue
Quandri believes that with today's available technologies, there is no reason for people to be performing repetitive tasks in their work. The cost of errors is high, bots are much more efficient, and the unengaging nature of the work leads to a lack of motivation, lowering performance and increasing worker turnover. Digital workers allow people to focus on higher value and more meaningful work, while companies get better and more cost-effective outcomes.
A winning first year
Since their inception less than a year ago, Quandri has marked several major milestones, including: 
Acquiring seven customers and deploying thirteen digital workers

Deploying a digital worker for a 600-person NASDAQ-listed company – a major validation of Quandri's market potential.

Customer and company growth
Quandri is currently working on acquiring customers and serving market demand. Right now the company is focusing on helping insurance brokerages. They have served a variety of insurance brokerages across Canada, with all of them seeing extremely positive results after deploying a digital worker from Quandri. On average, these brokerages are saving over 50% on their process cost – in addition to the benefits of saving time, higher accuracy, and more meaningful work. Most of these brokers have deployed a second digital worker after being so impressed with the first.
This success has led to many new prospective customers, and growing demand for Quandri's products. This has also led to a growth in the team, with several new engineering hires joining the company in the coming months.
The road to full-time  
Like many startups, the team has been working on their product, on top of their full time jobs. While this is requiring a lot of juggling with many early mornings and late nights, so far the challenge is paying off.  The growing demand for digital workers has enabled them to set a date to leave their jobs and focus on Quandri full time.
Going above and beyond
Having spent time as fishing guides in Northwestern Ontario, the founders of Quandri know that work doesn't always need to be work – it can also be fun! Being fishing guides taught them the importance of customer service: "Going above and beyond to surpass customers' expectations is the one of the best marketing strategies you can have," says Co-Founder Jamieson Fregeau.

The world can change in an instant  
One of the biggest lessons that Quandri learned during the pandemic is that the world can change in an instant. Before COVID-19, world changing events seemed to be something that only happened in history books – there was always time to wait for better conditions. The pandemic shifted this perspective, and made uncertainty feel tangible. They are now approaching their business with a "go after what you want, and don't worry as much about what may go wrong" mentality. Knowing now that everything could be different tomorrow, they feel it's best to take a chance today.
About the founders: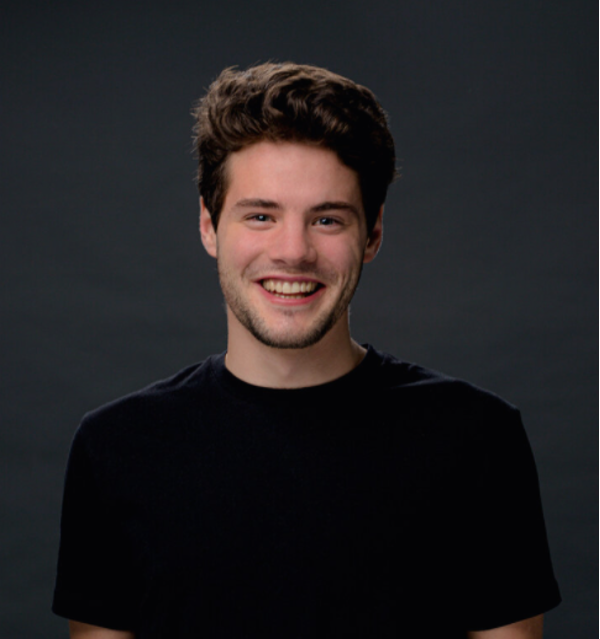 Jamieson Fregeau | Co-founder
Education: Electrical Engineering from the University of Victoria
Jackson Fregeau | Co-founder
Education:

Bcom in Finance from the University of Calgary, level 1 CFA completed
City: Vancouver, B.C.
Founding date: January 2021
Type of tech:

Bots-as-a-Service, AI