Axolotl Biosciences' mission is to advance the fields of tissue engineering and regenerative medicine through the development and distribution of innovative products for 3D bioprinting, enabling the generation of human tissues for a variety of applications, including research and drug screening. 
The company provides high quality, functional bioinks for 3D bioprinting human tissues compatible with multiple commercially available bioprinters. Their initial product – TissuePrint – enables the reproducible bioprinting of functional human tissues derived from stem cells. Traditionally, this has been quite difficult because of human tissues' sensitive nature. Axolotl's expertise is therefore unique in this space, due to their focus on bioinks and their expertise in stem cell biology.

Ground breaking and time-saving bioprinting
The competitive advantages of their optimized bioinks include reducing the time and labour associated with homemade formulations, and testing for consistency and reproducibility. The bioinks also support high levels of survival and function for a variety of specialized cell types when bioprinting, with defined protocols that are optimized for various bioprinters.
Axolotl has won several major awards, including: First place at the December 2019 PlanIt competition at UVic and the Judge's Choice Award at the 2021 Life Science Innovation Northwest Conference. 
Cellink featured Axolotl Biosciences as part of their Shark Tank showcase at their 2020 Annual Conference. Rocket Builders recognized them as an Emerging Rocket in the Life Sciences in Spring 2021. Douglas Magazine named them one of their "Ten to Watch" companies in Spring 2021, and the prestigious journal Nature also selected them as "One to Watch". 
They are also one of two B.C. companies participating in the highly selective Canadian Trade Accelerator program based out of Boston.
Success through BC support
Innovate BC has been a great supporter of Axolotl Biosciences through the Ignite Program, their Digital Skills for Youth Program, and their co-op funding. In the words of CEO Dr. Stephanie Willerth: "We are proud of being a BC based life sciences company and want to ensure that we use the resources provided by this program to continue growing and generating more jobs on Vancouver Island."  
Axolotl is launching their online platform to enable direct purchase of their TissuePrint bioink and are pursuing distribution deals with corporate beta testers. They are also raising their first round of funding and establishing an external advisory board.

The need for the biomanufacturing industry in Canada
During the pandemic year, the team adapted to be flexible about how they work as well as how to maximize time in their research facilities due to limited access caused by COVID-19. The pandemic illustrated the need to support Canada's biomanufacturing industry, and Axolotl is happy to contribute to the effort.
But why the Axolotl?  

Axolotls are incredibly resilient creatures, possessing an enormous capacity for regeneration – which corresponds to Axolotl Biosciences' strategy in the NVBC competition. "While this is our second time competing", says CEO Stephanie Willerth, "we believe that our company can benefit from every webinar and educational session as well as the advice of our mentors, that will help to stir and "regenerate" parts of our business strategy that need to grow."
About the founders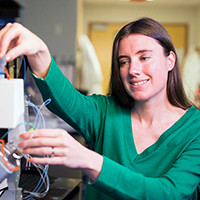 Dr. Stephanie Willerth | C.E.O. and co-founder
Education: M.S. and Ph.D. in Biomedical Engineering from Washington University; S.B.s in Biology and Chemical Engineering from MIT
Fun Fact: My research team once published a peer reviewed journal article investigating the role of yoga in reversing the effects of Alzheimer's disease.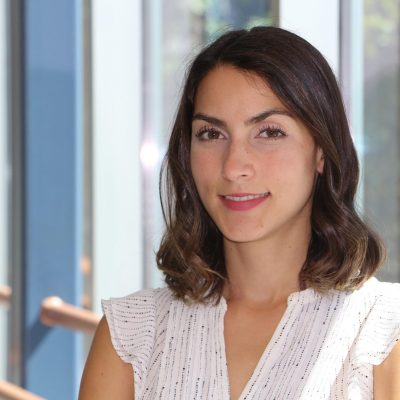 Dr. Laura de la Vega | Co-founder 
Education: Ph.D. in Mechanical Engineering from University of Victoria; Bachelors in Biotech Engineering from ITESM
Fun Fact: I am Mexican, like Axolotls!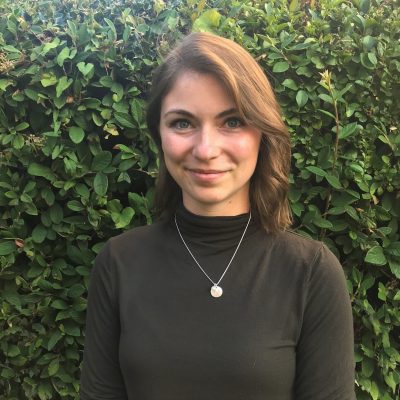 Laila Abelseth | Co-Founder
Education: Masters in Engineering Management from UCLA; B.Eng. in Biomedical Engineering from the University of Victoria
Fun Fact: I was a competitive Irish dancer for 10 years and competed in the Irish dance world championships.
Twitter | Facebook | Instagram | LinkedIn | YouTube

Cheat sheet
City: Victoria, B.C,
Founding date: March 2020
Type of tech: Biotechnology/Life Sciences