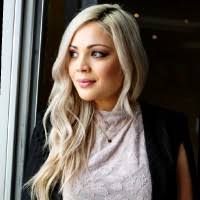 When Humaira Ahmed, the Founder & CEO of Locelle Digital, a networking and mentorship platform for women, began hearing from her app members about the struggles they were facing as a result of the pandemic, she got curious about the impact it was having on women in particular. When she encountered the startling findings of McKinsey Global Institute's regressive effects of COVID-19 on gender equality, as the leader of a social impact startup, she knew she had to move fast. She sent out a survey to explore the type of support her members needed during this time. The survey results revealed that 85% of women using the Locelle app wanted mentorship and 30% wanted to be mentors. Ahmed and her team quickly developed a mentorship program unlike any other.
"With a focus on action rather than conversation, we wanted to develop something concrete to help women recover from the economic impact of the pandemic. We started with matching technology to curate connections for mentees that aligned with their career goals. Then we measured the impact in quarterly reports to provide a tangible way for our mentees to see how mentorship has influenced their professional development and growth," says Ahmed. 
Locelle's new mentorship program, Mentor Moments, is a fully-managed, 1:1 mentorship program designed to empower women in the workplace with tailored guidance aligned with their individual career goals and vision. What makes this different from most mentorship programs is the emphasis the Locelle team puts on professional development and career advancement. The team is dedicated to making space for mentees and mentors to get the most out of this relationship by taking the heavy-lifting off their hands in these 4 ways:

Locelle does mentorship a little differently. With the Mentor Moments program, mentees have access to a team of world-class leaders who they can rely on based on their individual career goals and needs. Locelle's community of mentors include industry leaders like:
"My mentor really helped bring more clarity to the direction I want to go. Her approach was just what I needed to carve out an initial path to my purpose. I'm so glad I took a chance on being a part of this program and look forward to more sessions," says one mentee, a Sales & Marketing Manager at a tech company. 
You're invited to The Power of Mentorship Panel & Info Session on Thursday, October 1 at 12pm PDT. This FREE virtual event is ideal for professional women who want to find a mentor, and who are interested in exploring ways the Mentor Moments program can help them advance in their careers. Attendees will hear from a panel of mentees and mentors who will share their mentorship stories, along with tips on how to get the most out of this program. Reserve your spot for this event before Oct. 1.
About Locelle Digital, Inc.
Locelle (pronounced Lok-elle) is a global platform created to connect, empower and advance women.  Through mentorship and career development opportunities, Locelle delivers professional growth to individual professionals and teams. Locelle's private networking and fully-managed mentorship program is powered by matching technology. Becoming a member gives women in the workplace the chance to instantly start growing their communities, take steps toward advancing their careers, and begin making meaningful connections with like-minded women and industry leaders – all on one platform! The Mentor Moments program manages all the heavy-lifting of scheduling, feedback, matching and impact reporting, that way professional women can pour all their focus into their career development goals. Locelle is excited to announce that it was recently selected to be part of the 4.0 Cohort of the Women in Cloud (WIC) Microsoft Cloud Accelerator.
For more information, contact Humaira Ahmed, Founder & CEO
T: 250.514.8182 | E: humaira.ahmed@locelle.com
Website URL: Locelle Digital Inc.