Orchard Vale Naturals (OVN) is a health supplement company based out of sunny Penticton, BC. Recognizing that their growing business required additional IT support, OVN utilized the ISI grant to bolster their busy team. In just four months, their student hire, Navid Fotovaty, updated legacy software across a chain of health food stores and greatly increased the efficiency of OVN's product quoting process. 
Interview with Pamela Thayer, Operations Manager, and student hire Navid Fotovaty.
Tell me a bit more about what problem you're solving / your business?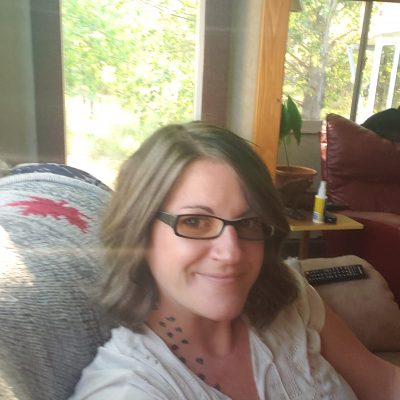 Pamela: We have a parent company East-West Bioscience, which is public.  Underneath that, there are two sister companies: Sangsters, a franchised chain across Canada, and a manufacturing company, Orchard Vale Naturals (OVN), which Navid currently works for. OVN manufactures encapsulated health supplements, herbals, and vitamins, to put into stores like Sangsters and other companies.
Why did you hire a student? How did that help your company?
Pamela: We hired Navid to provide relief for our busy IT support person. We had reached out to different schools before hiring Navid–when we met, I loved his attitude and charisma. Being the point person to support our stores, especially on the Sangster side, you have to have a customer-oriented attitude. He's a great IT support person for our stores, and we all bug him when we need help with our computers. 
What did you learn by working with Orchard Vale?
Navid: I have been in IT for a long time, since I was a kid. My family used to own a shop in Iran that would repair computer parts. So back when I was 12, I was always around computers–they have always been my passion. 
OVN was upgrading from Windows 7 to Windows 10 for many stores, which I was interested in working on. I also helped with the business side at OVN to create spreadsheets with advanced formulas they could use to calculate what to charge and quote. 
The last thing, which we're still working on, is creating a document depository for all companies. It involves connecting the legacy software together, with the import/export of a lot of files between them. If I plan to move to another company, this experience will be helpful, as many smaller companies are relying on older legacy systems and need to upgrade.
How did this relate to what you're studying at Fairleigh Dickinson University?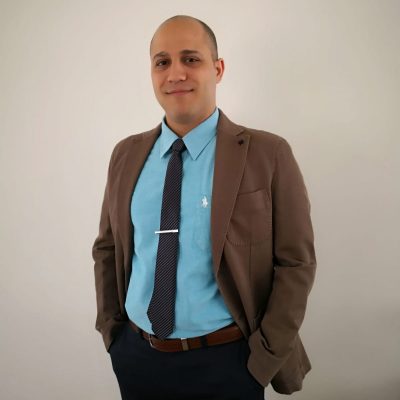 Navid: I'm completing my Master's in Computer Security. The work that I did here was not entirely related, but in IT, you need to know about many different aspects of the job, and one huge one is users. You need to learn how people actually use systems and how they can make mistakes on them. This relates to my studies because I can better anticipate how users could make mistakes with security, for example, if implementing a new password manager.
What was it like to mentor a student?
Pamela: Navid was probably one of the easiest students we've had when it came to working with him, training him, and getting him to take on new tasks. I learned from him as much as he learned from me–he was very open to suggestions, to improving processes. If he doesn't know how to approach something, he would alway ask and gather info, involve the team, and be collaborative.
He understands the technical and business side, and knows what we're trying to communicate. He's really the most amazing mentee I've ever worked with.
What did you learn while being mentored?
Navid: I didn't have any Canadian work experience prior to OVN–the mentorship especially helped me to understand how businesses are run in Canada and how to interact with other employees here. In Malaysia, the way you communicate with everyone and work in the office is quite different. 
Any success stories?
Navid: I would say the product quoting system that we created was my biggest achievement. Before I created the new system, work would take a very long time, and lots of human errors occurred. After implementing this new automated system, we reduced human errors to almost zero. The changes also reduced the time required to create new code, from an hour or two or ½ hour or less, depending on how complicated it was. 
Pamela: It was amazing–we went from five days to creating the system to two days.
How was the ISI grant application process?
Pamela: It's absolutely easy–it's absolutely user-friendly. To anyone who is looking for a grant, the team at NVBC are the easiest people to work with. I had never applied for a grant before, so I had a lot of questions, in the beginning, to make sure I was doing it right. The team helped me with all my questions right away–they're very easy going, open, and want to help. 
It was a great experience. 
The ISI Grant program is now closed for applications. We thank all companies that applied!