ThisFish Inc. is on a mission to improve the social, environmental, and financial sustainability of the seafood industry. They're achieving this goal through their proprietary Tally software, which automates and digitizes the collection of production, quality control, and traceability data in seafood processing plants. Through the use of handheld tablets and IoT devices, the Tally software can provide real-time data while helping processing plants save valuable time, money, and resources. 
Global Penetration
Even though they're headquartered in Vancouver, ThisFish has made their presence felt all over the world. They're an alumnus of the Techstars Sustainability Accelerator in Denver and have successfully scaled their international operations, with 90% of their revenue coming from outside of Canada. In addition to their local HQ, ThisFish has diverse and talented teams in Lima, Bangkok, and Manila. 
Increased Profile
Like many startups before them, ThisFish aims to increase their public profile and exposure by competing in the NVBC Competition. Additionally, they hope to take advantage of the unique opportunity to network with local mentors, investors, and peers as they try to set themselves apart in the highly competitive B.C. startup market.

Biggest Fish in the Sea
Seems fitting that a tech company focused on seafood traceability has global ambitions to scale. 
Currently, ThisFish is pioneering the adoption of AI and machine learning in seafood processing and traceability. Looking ahead, their goal is to become the world leader in embedding machine learning and AI into seafood processing to improve quality, reduce non-compliance, strengthen traceability, and increase yields.
Born To Do It
Founder Eric Enno Tamm was groomed for a career in the seafood industry at an early age. His first job was as a commercial deckhand on his father's salmon troller in Ucluelet, British Columbia. He believes the high risk and uncertain nature of commercial fishing provided him with valuable lessons about prudence and perseverance, which have served him well in his current role as a tech startup executive.
About the founder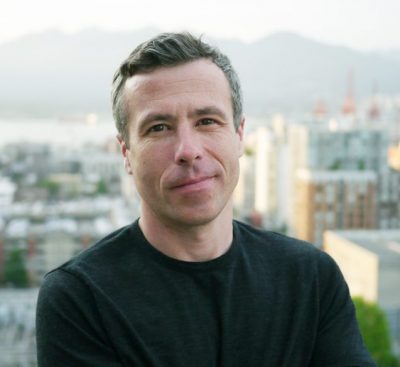 Eric Enno Tamm | CEO and Co-Founder
Eric is the CEO and Co-Founder of ThisFIsh Inc. He is recognized as a global leader in seafood traceability, with more than 20 years in the seafood industry and 10 years in the tech industry. He was born and raised in a commercial fishing family in Ucluelet, which goes back generations.
ThisFish Inc. is located in Vancouver, B.C.
Twitter | Instagram | LinkedIn | Facebook | Youtube
Click here to find out more about ThisFish Inc. and the other Top 10 Finalists of the New Ventures BC Competition, presented by Innovate BC.