aDolus Technology Inc. delivers a solution for safeguarding against counterfeit or malicious software and firmware in IoT devices. Their trusted SaaS-based ecosystem aggregates information on software and firmware from manufacturers of smart devices in critical industries like energy, medical, transportation, and aerospace. The platform, called FACT, offers an easy way to ensure files are legitimate, vulnerability-free, current, and safe to install.
The Road to Success
Founded in 2017, aDolus has 171 registered users and 2,700 paying licenses. They have agreements with two major industrial vendors, as well as a major IT antivirus provider to cooperate on data analysis and a top telecommunications company to collaborate on field trials.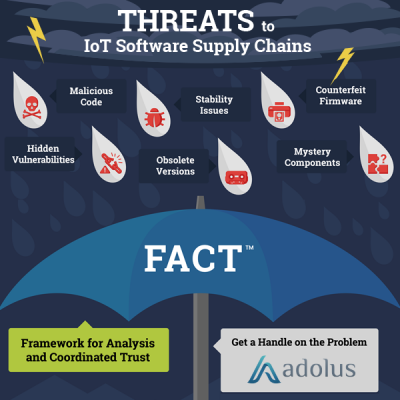 Building Connections
aDolus began as a research project and successfully commercialized their technology; however, transitioning to high-growth mode has been challenging. Gaining brand-awareness outside of the oil and gas sector has been difficult with fewer connections. aDolus is expanding their multi-sector marketing strategy to build awareness and fill their customer pipeline, but they are still in experiment-mode.
The Real Prize
Upon graduating from the Creative Destruction Labs (West) incubator program, aDolus was introduced to the New Ventures BC Competition, presented by Innovate BC. The prize money and in-kind services are of course a draw, but they're primarily interested in the mentorship program and networking opportunities the Competition offers, especially in the vertical markets they're targeting. aDolus also values the connections they'll be able to make in the investment community through the Competition. 
A Five Year Outlook
aDolus is aiming to have comprehensive coverage of device vendors and become the global authority on software intelligence for critical infrastructure. They plan to further develop their machine learning algorithms to automate security vulnerability identification and expand their focus beyond energy to target medical, transportation, and defence sectors.
About the founders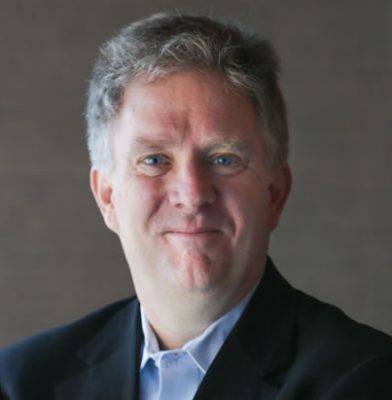 Eric Byres, P.Eng, ISA Fellow | CEO
Eric is an expert in ICS and IIoT security. Experienced in controls engineering, security research and corporate management, he blends deep technical knowledge with business experience. He's led international standards development, and created the Tofino Firewall, the world's most widely deployed ICS security appliance. Today he leads aDolus Inc.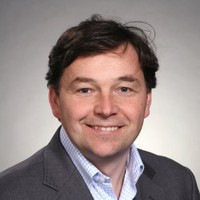 Loïc Triger | COO
Loïc brings 20 years of leadership experience from small start-ups to large international organizations. His strengths include developing go-to-market, sales and growth hacking strategies.  Loïc steers operations and finance for aDolus and manages relationships with customers, channel partners, and investors.  Loïc brings a track record for dramatic revenue growth.
aDolus Technology Inc. is located in Nanaimo, B.C.

Click here to find out more about aDolus Technology Inc. and the other Top 25 Finalists of the New Ventures BC Competition, presented by Innovate BC.