Matidor helps busy environmental and engineering firms better manage, visualize, and collaborate on multiple location-based projects. Founded by Vincent Lam and Sean Huang, the company  makes managing projects easier with proper visualization of location data–without relying on archaic mapping tools and spreadsheets.
Getting Ready to Rocket
During nine months of operation in 2019, Matidor has already acquired a number of customers from environmental and municipal operations. Their string of successes continued into 2020, when they were named to Ready to Rocket's Emerging Cleantech List,– putting them on the map with top B.C. tech companies with strong growth potential.
Adapting to COVID-19
Like many companies across the world, Matidor faced unexpected challenges this year due to the downturn of the Canada's oil and gas market  from the COVID-19 pandemic. To adapt, they shifted their focus to the environmental side, while tailoring their platform to tackle pandemic monitoring. This shift has helped them stay relevant and keep their customer base, even though they can't always connect with them in-person.
Widening their reach in the future
What's next? Matidor has its sites of broadening its base– they see the potential to apply their technology to any engineering related project. Their goal over the next five years is to create a true collaborative platform for environmental professionals and their clients, by enabling seamless integrations industry-specific data and service partners.
Where the Competition fits in
Beyond competing for prizes, Matidor entered the New Ventures BC Competition, presented by Innovate BC, as an opportunity to network and gain mentorship from industry experts in environmental, energy, and enterprise software.
Through the Competition, they hope to expedite their growth and help them better serve their customers protecting the environment.
About the founders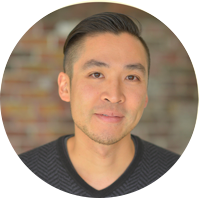 Vincent Lam | Co-founder and CEO
Vincent Lam is a visionary who has over 20 years of experience in commercializing world-class software, and has been working closely with clients in the O&G, environmental and property development space using the latest technologies. He built and sold his first Point-of-Sale system during his university years, and later joined Google to lead projects with the Google Earth team.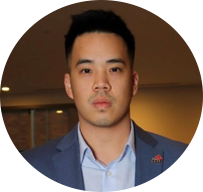 Sean Huang | Co-founder and Head of Business Development
Sean Huang has over eight years of experience in SMB to enterprise-level sales, business development, and sales management.  Having won multiple recognition and sales awards during his tenure working with TELUS, he set out to start his first venture back in late 2015 with two co-founders and finished an accelerator program in Shanghai in 2017.
Matidor is located in Vancouver, B.C.
Twitter | Facebook | Angelist | Gust | Crunchbase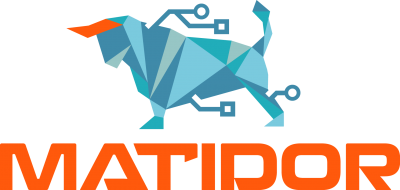 Click here to find out more about Matidor and the other Top 25 Finalists of the New Ventures BC Competition, presented by Innovate BC.