Brave Technology Coop uses technology to connect people through apps, smart buttons and wearables to prevent fatal overdoses. The technology-enabled tools connect people who use drugs to connect with allies or human supervisors to ensure they are safe while using and detect when they are in danger. Brave's technology then locates and deploys assistance, groups of volunteer overdose responders and professional emergency first responders to help the user if needed.
Interview with Gordon Casey, CEO and Co-founder
What we do
The Opioid Crisis takes one Canadian life every two hours. Nearly every time someone dies (80%), it is because nobody was there to intervene, to try to reverse the overdose when it happened. Our technology connects people through apps, smart buttons, sensors and wearables so if someone overdoses, another person will be alerted to send help. As a cooperative, our technology's design, focus, ownership and direction will be determined by the growing community around us. We have developed this technology to help communities organize safer drug consumption.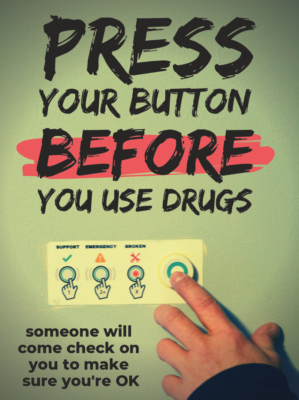 Key accomplishments
With a small implementation of our technology (17 tests in total), we were successful in  reversing multiple overdoses, helping us gain the trust of the drug-using community. We won the Ohio Opioid Technology Challenge (Phase 2) and also the Public Health Authority of Canada and MaRs' Opioid Data Challenge. Our cooperative has attracted radical community-building team members ready to make a change and we've developed an innovative coop structure for Brave.
Our biggest challenge
Our biggest challenge is finding financial support – our end-users believe in us and trust us, our cooperative structure is paramount to that trust and success; but we haven't been able to communicate the inherent value of that to potential investors.
Five years from now…
Within five years, we will be the de facto model for socially responsible technology interventions for substantial social problems. We expect to have millions of end-users across our suite of tools while activating overdose response programs across the United States and Canada. Our mission is to work in collaboration with our allies and collectively end accidental overdose and reduce isolation for marginalised and stigmatised communities.
Why the New Ventures BC Competition
We believe we're doing the most important, innovative technology work in Canada right now. We are also doing it in an equity-building, sustainable and respectful way through our cooperative structure and co-design process. The New Ventures BC Competition will help us share our story with the rest of BC.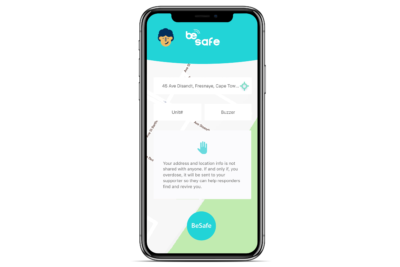 About the Founders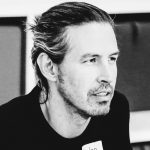 Gordon is the co-founder of the Brave Technology Coop. He was born in Zambia and raised between Ireland, Qatar and Montreal. He graduated from the University of Cape Town and was a practicing lawyer before moving to Curacao to work in hedge fund administration and then starting his own consulting firm. He's currently on the board of StartingBloc, a US-based non-profit social impact fellowship, the Hastings Crossings BIA, and ACTive Chance, a Curacao-based foundation. He spends his weekends with his wife, his amazing daughter and a puppy disguised as a human boy.
Oona Krieg |COO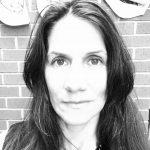 Oona is the Chief Operations Officer at Brave Technology Coop. She has a complex history which includes sex work, drug use, homelessness and violence. These experiences led Oona to develop her career in anti-racism, anti-poverty and anti-colonial settings. For the past 15 years, she has been consulting, organizing, facilitating, grant writing, fundraising and developing community programs with the intent to reduce impacts of poverty, violence and lack of opportunities. Motivated by personal loss and professional frustration from the fentanyl crisis, Oona has used her tremendous skill set to grow Brave Tech Coop because she believes in the Brave mission and sees the importance of tech built by, and for, at-risk community members. Oona is a writer, artist, advocate, activist, momma and lover.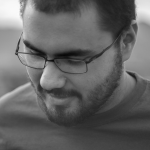 Mario is the Chief Technology Officer and co-founder of Brave Technology Coop. He was previously a teaching assistant at the Vancouver Institute for Visual Analytics and co-founded Eyemole, a digital media cooperative that grew out of UBC's Emerging Media Lab. Mario is a software developer, data scientist and cooperator seeking transformative social and economic change.
Contact Info
Website: brave.coop
Twitter: twitter.com/BraveCoop
Facebook: www.facebook.com/BraveTechCoop