The Innovator Skills Initiative (ISI) grant program is helping tech startups hire post secondary students across BC. Companies get funds to grow their teams, while students get hands-on work experience and entrepreneurial training.
With the help of the ISI grant, LlamaZOO Interactive was able not only able to hire students to work on new cutting-edge technology but also find new talent for their team.
Interview with Charlotte Garcia, Office Manager, and Tyler Reese, their student.
Tell us a bit about LlamaZOO Interactive
LlamaZOO Interactive's technology solutions liberate and visualize geospatial, engineering and IoT data into actionable Spatial Business Intelligence.
We work with spatial data to fuse together all types complex 3D data, and create digital twins and unique tools for companies in natural resources to get a better understanding of their data, improve efficiencies, communication and production.
We define and create technology solutions to visualize geospatial, engineering and IIoT data into actionable Spatial Business Intelligence. In natural resources data can be very siloed and we are creating a new platform to visualize and interact with all the different data at once.
Our headquarters are in Victoria but we also have offices in Vancouver and Calgary.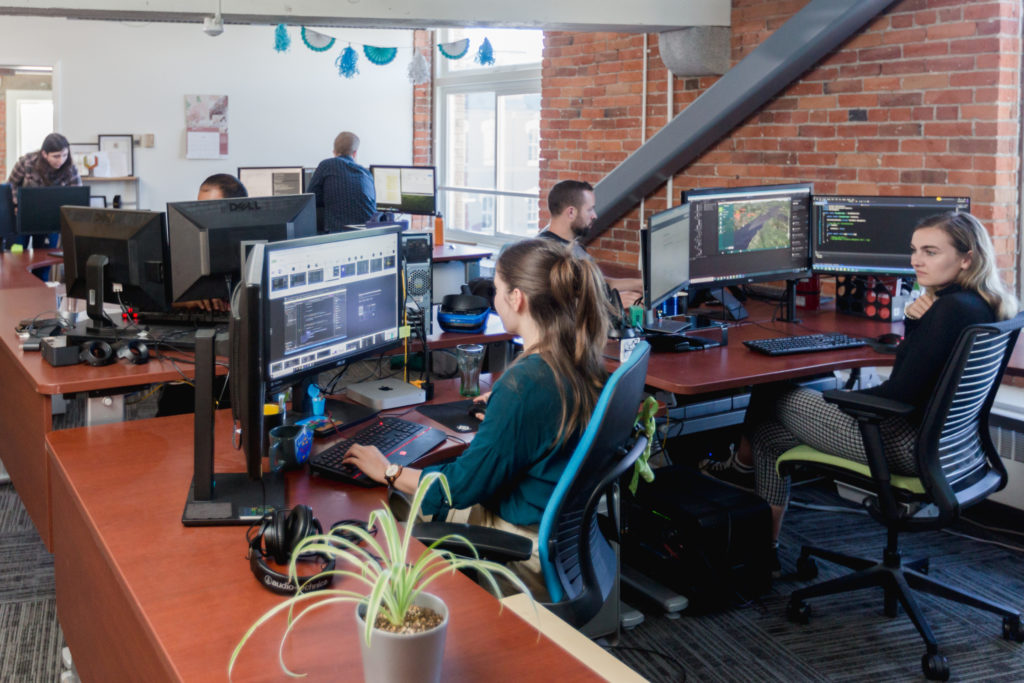 Why did you apply for the ISI grant?
The company is only four and a half years old. We are still a growing company and we were looking for a grant that could help us hire fantastic students. Having that financial assistance had really helped our company growth.
The VR/AR technology that we use as part of our data fusion is so new that students can gain real hands-on development experience that is not yet taught in university. We wanted to hire students so they could see what this technology does and be the next generation that drives it even further.
How did you find the application process?
It was so easy! The online platform is very user friendly and the processing time was very quick compared to other grants we had used. Also I loved the team at New Ventures BC! They were very easy to reach if I had questions and I feel like I know them personally through this grant.
How did hiring a student help your startup?
Hiring a student helped us develop and grow our software's features set. The students who work with us own the platform's feature developments from conception to integration and execution, and some students stay on to work with us after they graduate.
How did you find the students?
We advertise on our website but Tyler, our current student, came from a recommendation from a previous student we hired.
I would recommend reaching out to your local university's career centre, their staff help students find jobs and they want to build relationships with the hiring managers at companies. Also, the staff members at universities can suggest students you can hire.
Any success stories?
Tyler has developed a unique feature tool that enables dynamic interaction and measurements from terrain. That feature has actually been rolled out into all of our software platforms, used by some of the biggest natural resources companies in North America. So, for me that is the ultimate achievement!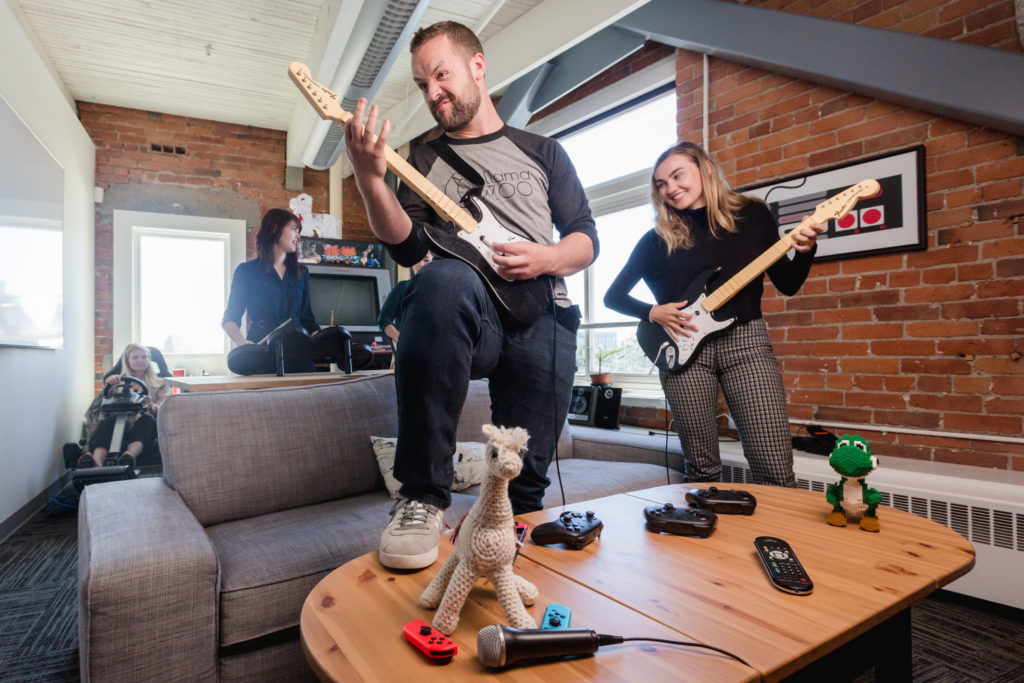 What was the experience of working with a student?
Tyler has been an amazing employee! He had some pretty unique experience already in oil and gas before he moved into computer science, so he has that perfect mix of knowledge and software skills to apply to the complicated feature he was developing. He also blew us away with his attitude: he's dedicated, self-driven and engaged. We have loved working with all the students we have hired through this grant.
Would you recommend the program?
Highly recommended! Technology changes so quickly that investing in a student really goes beyond the term you hire them for. It becomes a new hire opportunity and a new networking opportunity. Students can bring new energy, talent, and ideas into a company and I can't think of a single reason one would not want to hire a student and use the grant program.
How did it benefit you (Tyler) to work with the company?
Tyler: My interests lie in creating content for augmented and virtual reality and LlamaZOO Interactive is on the cutting-edge of that right now, so the experience gained during my term with them is invaluable. The fact that the company trusted me with the ownership of a tool to develop based on certain design specifications was also very confidence boosting.
Working at LlamaZOO Interactive really taught me how a software development company works.
Did you have work experience before this?
Tyler: I'm a mature student. I came back to university quite late.
After a career in real estate in Vancouver, I decided to go back to university. I enrolled in the engineering program at the University of Victoria, then I switched over to Computer Science and Software Engineering. I'm in my fourth year now. I didn't have specific experience in software programming before this job.
Why would you recommend other students get involved?
Tyler: The program is fantastic! It's something that university doesn't prepare you for.
I would encourage students to get involved in work-experience programs like this because there's experience gained directly relatable to the current job market and equivalent positions.
Applications open
Interested in applying to the ISI grant program? Applications are open. Your BC-based tech company or startup could receive up to $10,000 a year to hire a post-secondary student.
Hire a student