Modern research shows that hands-on practice is the most effective way to learn a new skill; however, many educators use old-fashioned teaching techniques that do not give learners the opportunity to practice the skills they're learning. WeVu has developed a web application to help students learn new skills. It's built for learners to self-record on their phones and upload the video to a private site where educators, coaches, and managers watch and give direct feedback. 
Interview with Dr. Fred Cutler, CEO of WeVu
What we do
At WeVu, we believe people learn by doing. Using our app, learners select an expert coach to help them develop skills such as learning how to play a guitar. Then they record their practice on their phone, upload the video to our platform, and receive feedback from their coach directly on the video. Through this process, coaches and educators can easily identify moments where the learner needs to improve. 
How we were founded
We were founded at the University of British Columbia by a group of educators and learning technologists with one goal: "to help students everywhere get more practice and feedback." Together with Thomas Dang and Ricardo Serrano, and support from UBC's Teaching and Learning Enhancement Fund, we created a platform for UBC educators to share and annotate videos, called the Collaborative Learning Annotation System. With positive feedback from teachers and students, WeVu Video was born. 
Key accomplishments
With very little funding, we took a clunky, made-at-UBC software project and created a scalable, cloud-based application. By redesigning the platform and with targeted marketing, we have sold WeVu to a number of higher education clients, bringing a new way of learning to schools across the country. I am also proud to say that even as a startup without any full-time employees we now have a fully operational SaaS platform.

Our biggest challenge
I believe that educational technology has great potential but educators have almost no incentive to change the status quo. Many stick to their current teaching methods, the ones they experienced in a pre-digital work,and are simply unwilling to adapt or try something new. Convincing professors, program heads, deans and university IT departments to change is an everyday challenge for our team, but we relish the challenge.
Five years from now…
In five years, we hope to be the leading provider of a marketplace and tool for learning skills based on phone video cameras. Learning is becoming more modular, flexible, and mobile and our team has the perfect solution. As the needs for immersive skills learning continue to grow, we will lead the charge in educating and training future leaders. 
Why the New Ventures BC Competition?
We want to move beyond higher education and build the world's only marketplace for skills coaching. If we win the competition, our team will be able to launch and grow our business through the resulting mentoring, networking, and funding. We want to bring skills learning into the digital age, lowering costs for everyone.
About the founders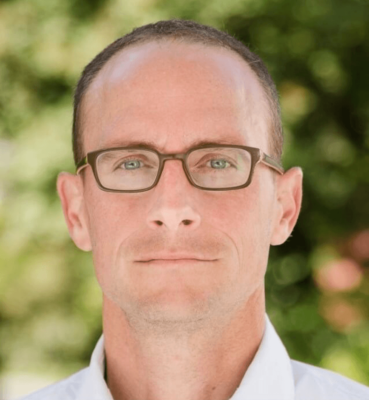 Dr. Fred Cutler is currently an Associate Professor of Political Science at UBC. Fred has published many peer-reviewed articles on elections, public opinion, federalism, and survey research methodologies. He was the Director of the Faculty of Arts Instructional Support and IT unit for 5 years and currently serves as a campus leader in the Learning Technology space. He also has experience in the private and public sectors, specifically with intensive statistical market research analysis and policy analysis for the federal government. Fred is responsible for WeVu's strategy, marketing, and sales. He is the father of three boys and a dedicated community soccer coach.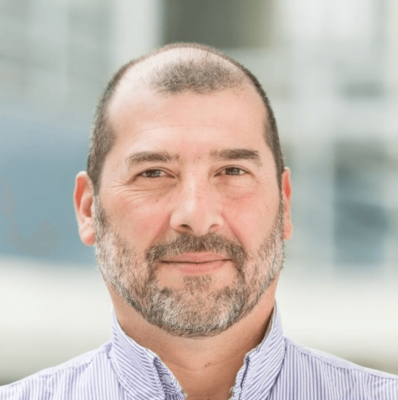 Ricardo Serrano, P.Eng., is a civil engineer with 15 years of experience working in higher education IT. Prior to WeVu, Ricardo owned and operated a family engineering business in Columbia. He has directed the build and deployment of enterprise software at UBC's Faculty of Arts. Ricardo has managed service and support desks at UBC while contributing to overall application architecture strategy. He has managed a team of over 30: ranging from IT helpdesk to network systems, application development, finance, and learning design.  Ricardo is the COO at WeVu, responsible for cloud infrastructure, the product roadmap, and finance. Ricardo is father to two girls and also a community soccer coach.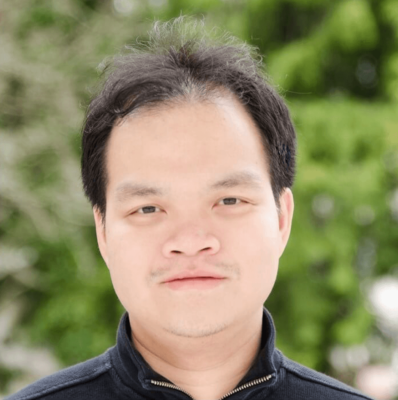 Thomas Luan Dang holds a Master's of Science in Human-Computer Interaction and is the senior applications architect at UBC-IT. He is responsible for the selection, deployment, and engineering of major campus-wide security and video systems. Prior to WeVU, Thomas was the lead architect and software engineer for the CLAS system at UBC, now licensed to WeVu. He has worked in a wide range of software engineering and applications architecture roles, including at EA. Thomas serves as the chief architect of WeVu. Thomas is a new Dad.
WeVu is located in Vancouver.
Twitter: @wevuvideo
Facebook: wevuvideo