The first year of the Innovate BC ISI Grant program has been a great success! Over the last 10 months, we've awarded 172 grants ($860,000) to BC tech companies.
And… as of June, 2019 we've now approved over 1.4M in grants. This funding has also helped 46 students get hired on, permanently. 🙂
ISI by the numbers
Who has taken part in the program? Certificate, Undergrad, Masters, and PhD Students have helped launch products, design apps and have contributed crucial research to BC tech companies.
ISI student participant degree breakdown: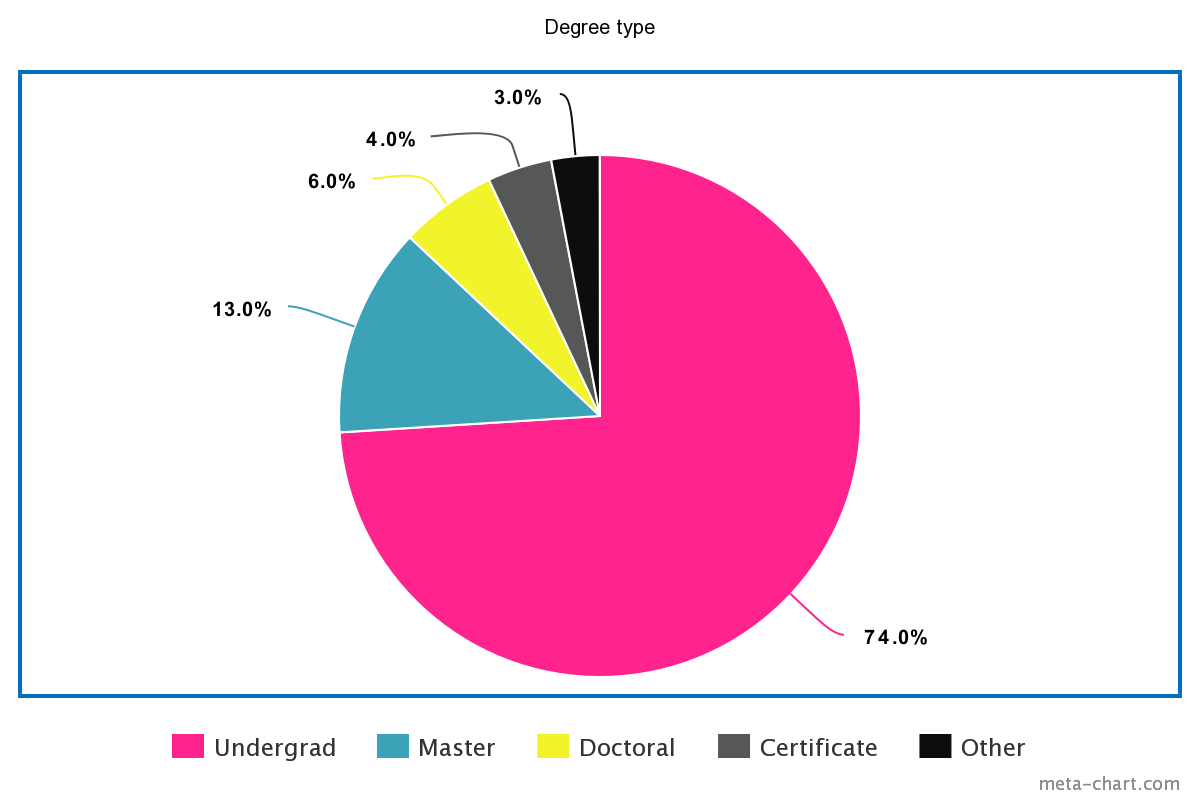 Our ISI students come from a variety of disciplines, post-secondary institutions and regions. They bring a diverse skillset to companies by taking on business or tech roles.
Beyond engineering and commerce:
Students aren't just in commerce and engineering! They're studying everything from psychology to interactive design.
Their faculties include:
Computer science, commerce, digital art, design and interactive arts, IT, mathematics, psychology, PR, economics, general studies, communication, creative critical studies, web design, applied science, and engineering.
ISI student grant participants' schools:
University of British Columbia
Simon Fraser University
University of Victoria
BCIT
Emily Carr
Vancouver Island University
Centre for Digital Media
Farleigh Dickinson University
Cornerstone College
Camosun College
Langara College
Kwantlen Polytechnic University
Thompson Rivers University
and many more!
As for grant companies, the sectors of tech are widespread, including:
Agrifoods, forestry, international education, transportation, clean tech, ICT, digital and screen-based media, and health sciences.
Company and student success stories
A program of course is more than just numbers–we've had the opportunity to catch up with many of our participants and hear, first-hand, how students are gaining crucial work experience while contributing their skills to help startups grow.
Some success stories:
Want to take part? Applications open
We're looking forward to another successful year! Want to take part? Applications are open for 2019-2020. We also accept retractive applications, up to 12 months in the past.
Your BC-based tech company or startup could receive up to $10,000 a year to hire a post-secondary student.
Hire a student