*Please note: The information on this page is out of date. The ISI Program is currently managed by Innovate BC. For more information, click here. 
By using the ISI grant, construction industry app company, LincEdge, was able to hire an experienced marketing student to open new sales channels through a dedicated social media strategy. Interview with Marilyn Sanford, CEO, LincEdge, and marketing student Livia Valpassos.
Why did you apply for the ISI grant?
Marilyn: The ISI grant covers off a unique niche. It doesn't go through co-op, so it's more flexible and applies to a broader range of students.
And of course, startups need money. We had been looking for someone to help us with our marketing and sales, and I just couldn't get to a broader hiring market – I didn't have the cashflow to do that. I met our student, Livia, through a hiring firm and she happened to be attending a private college (Arbutus College) that was eligible.
Through this program, I've discovered this tremendous talent that is coming in from other countries. Many people are experienced, mature workers, studying with the aim to get their PR and stay in Canada. Livia already had more than ten years' experience in social media prior to working with us.
How did hiring a student help your startup?
Marilyn: We fall into the trap that most startups fall into. We had a lot of fun tweaking and building it the application — it's a fun project, but it's not putting money in the bank. We left sales a little on the late side and put too much capital into the product itself. I needed help to get it to market, it's not an area I know really well.
Livia focused on social media and online outreach — I needed help to do that, so I went to different international and private educational institutes to find someone who had that talent to help out and found really good applicants.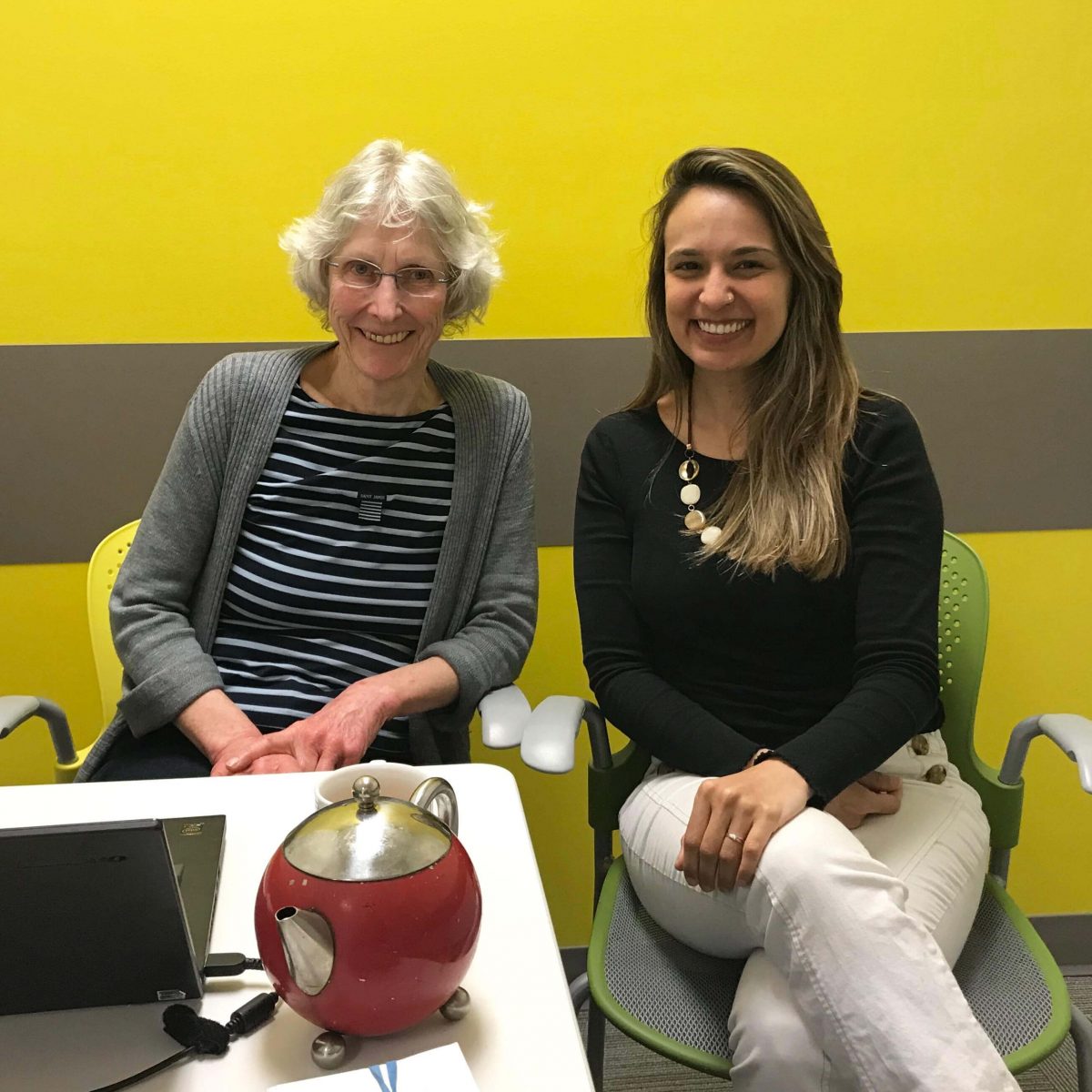 Any success stories?
Marilyn: Livia's been great — she helped us to create a presence on social media, and on Google AdWords. We chose five markets because we weren't quite sure where the biggest uptake would be, as construction is notoriously resistant.
It turned out the two most responsive regions were here in BC, and Ontario, so that's where we're placing our focus now. Livia helped us narrow down where to place our efforts, get our blog going, and put our materials in front of the Home Builders association.
What was the experience like to work with a student?
Marilyn: Working with Livia, and previously, our student Medoca, was great. They are both mature international students. They have work experience and are comfortable in both an office and team environment. Livia made a strong cultural commitment to the company, and strong engagement. Since she had worked in companies before, she understood cultural elements of a business. It was a really quick, easy fit.
Why would you recommend the ISI program?
Marilyn: I would definitely recommend it — it's helpful financially — you get impressive talent without spending a lot of money. Livia is a mature, experienced person, we benefited from her deep experience, at a very low cost.
The program administration itself is accommodating, positive and helpful.
How did it benefit you (the student) to work with the company?
Livia: It was very good and satisfactory, especially because it was my first contact with the Canadian market — before that, I was just working in Brazil. Marilyn was super patient. She was a mentor for me, she coached me, and taught me how to speak with customers, suppliers, and prospects. Also, it was important working with a team and getting the opportunity of knowing other companies at Venture Labs, it allowed us to share experience and knowledge.
I loved the Online Market Validation training course. It prepares the student for the Agile environment.
What was the difference working in larger companies vs. a startup?
Livia: Marilyn gives us a lot of freedom. If we show her that we know what we're talking about — that we have the experience and knowledge — she trusts us to do our job. Sometimes if you're hired for something, you're not allowed to give other ideas, but with Marilyn, I could do the job she hired me for, and even more.
It was a privilege to work so closely to the CEO and the Founder of the company — I never imagined have this opportunity in my first job in Canada.  Marilyn also dedicated her time to help me improve my skills.  She is not only a good professional, but a good person — it makes such a difference, especially for who is coming from a different country. I feel so privileged to have worked with a person who has 23 years of experience in running a business and as an innovator. 
Why would you recommend other students get involved in this program?
Livia: I would recommend this program for all my friends from college because it's a perfect opportunity for students to get market knowledge and be guided for experienced mentors. It's the best way of learning how to be a good professional.
Applications open
Interested in applying to the ISI grant program? Applications are open. Your BC-based tech company or startup could receive up to $10,000 a year to hire a post-secondary student.
Hire a student