Medimap won the $35,000 Innovate BC prize package in 2018. Since then, they've partnered with over 65% of the walk-in clinics across Canada, raised additional investment, and grown their team.
Interview with Blake Adam, CEO, Medimap.
What do you do, and why are you passionate about it?
Medimap is a digital health startup focused on providing patients with innovative solutions that make it easier to get the care they need when they need it.
Our core product is an online resource that is currently used by millions of Canadians to look up wait times at walk-in medical clinics across the country. We are passionate about improving the lives of patients by making it easier to navigate the health care system. Easy access to wait times at clinics in our users' communities seemed like a logical starting point.
What stage was your startup at when you entered the New Ventures BC Competition?
When we entered the Competition we had a product in-market with user adoption.
Did you expect at the time of registration to compete for the top prizes?
Given the traction we had been able to achieve and the roadmap we had laid out before entering the Competition, we were confident that we would have had a good shot at competing for the top prizes.
You won the $35,000 Innovate BC third-prize package. How have you used your prize money?
We have used the prize package to double our team and accelerate our expansion.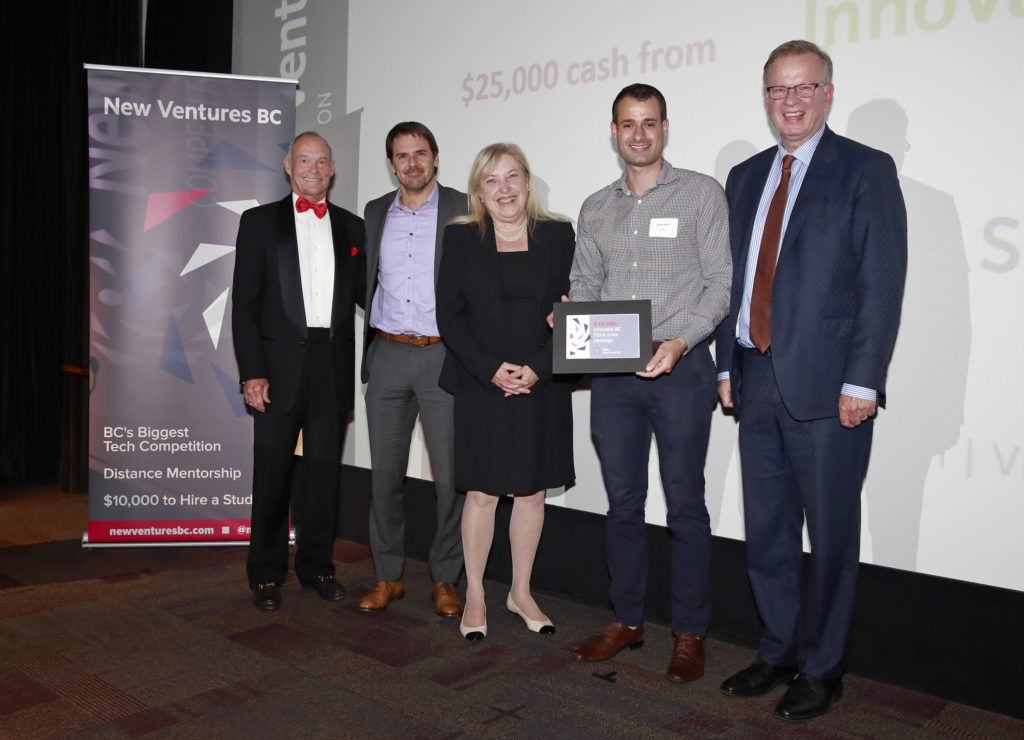 Any updates or successes you can share since completing the Competition? How did the competition help or contribute to your success?
Since the Competition, we've expanded across Canada and partnered with over 65% of the walk-in clinics in the country, we've raised additional investment, and added more people to our team.
The Competition was helpful in providing widespread exposure for our work as it was a point of validation in the eyes of investors.
What tips do you have for this year's New Ventures BC competitors?
You will take away as much as you put into it. It's a time-consuming process but it's well worth it.