With 18 years of experience running BC's biggest tech start-up Competition NVBC has witnessed first hand how constructive feedback and strategic introductions can advance early-stage ventures.
Program Summary
In September 2018 with the support of the Discovery Foundation, New Ventures BC launched a free Start-up Connector Program. This pilot program was a three month, focused program that helped eight CEOs take that next step in building a successful venture, by offering both strategic advice and targeted introductions in a series of one-on-one meetings. The program was offered to ventures that have placed in the top 25 of the 2018 Innovate BC-New Ventures Competition. Accepted ventures worked one-on-one with NVBC's EiR, Bob de Wit.
During the first meeting Bob conducted a personalized assessment of each CEO's venture. Based on this assessment meeting, they determined the criteria on what/who the CEO needs to execute faster. This included: pitch critiquing, grant writing tips, fundraising timelines, staffing/expertise requirements, and more. At the consecutive meetings Bob made, introductions to subject-matter experts and/or potential investors the CEO is seeking. The final meetings were to debrief on outcomes and additional needs.
Meet the program EiR
Bob is a Vancouver technology entrepreneur and angel investor, he is on the board of directors for New Ventures BC and serves as the jury and mentor "wrangler" for the Innovate BC-New Venture competition. A co-founder and past-director of TIMIA Capital Corp., Bob's 20-year career includes experience in corporate development, corporate finance and competitive market intelligence. An active member of the VANTEC angel network and the WUTIF angel fund, he previously founded the SFU Venture Connection entrepreneur-in-residence program. Bob holds a BBA (marketing) and MA (economics) from Simon Fraser University. His personal interests include golf, recreational running and following professional sports, particularly hockey.
Meet the 8 companies a part of the pilot
1. Advanced Intelligent Systems Inc. 
Advanced Intelligent Systems Inc. (AIS) is a pioneer in Unmanned Ground Vehicles (UGV) technology in Canada. Their current innovation (BigTop) is a mobile intelligent UGV that autonomously handles plant containers in greenhouse nurseries.

2. AntEater Analytics 
AntEater Analytics has created a SaaS platform for Team Collaboration that uses Artificial Intelligence to analyze teams' emails and provides insights on contacts, projects, and experts.

3. Careteam Technologies
Careteam is an AI-enabled digital health platform that solves the fragmentation of health care and facilitates optimal health for patients experiencing complex chronic diseases and health events.

4. CRM GeoTomography Technologies Inc.
CRM GeoTomography Technologies helps exploration geologists reduce cost and waste through their proprietary 3D imaging and monitoring technology platform.
5. Cyberdontics
Cyberdontics is developing the world's most advanced dental drill. They are currently in stealth mode.

6. HeadCheck Health
HeadCheck is a mobile platform that enables teams to perform quick and reliable concussion assessments directly on the sideline of sporting events. Its accurate tests decrease risks for both athletes and organizations.

7. Medimap
Medimap connects patients with same-day access to care. Their website, lets patients look up wait times at over 50% of the walk-in medical clinics across Canada and join the clinic's wait list remotely to spend less time in the waiting room.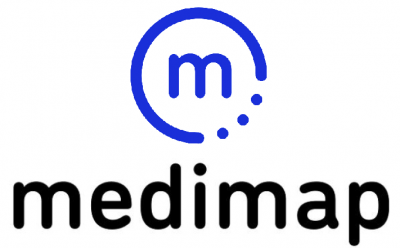 8. Quupe
Quupe is a sharing economy platform that allows you to rent almost anything from locals. Everything on their platform is insured up to $10,000.

Program Outcomes
While every venture's outcomes varied based on their needs, some of the positive outcomes for ventures may include:


 Secured successful grant funding


 Secured investment


 Meet an advisor/mentor with the background the CEO needs


 Gained strong leads for potential partners, distributors, and/or sales
Thank you to the Discovery Foundation, we could not have done it without you!