Skaha Remote Sensing offers sensor technology to measure soil moisture remotely over large areas. The technology is used in agriculture and allows growers and agronomists to maximize crop yield and reduce water and energy usage.
How it got started
Founder Maik Wolleben is a researcher at heart. While studying magnetic fields surrounding the galaxy, he learned that the same technology used to study the sky could also be used to measure soil moisture. Due to changing climates and limited resources, Maik set out to see if he could use the technology that was originally developed for radio astronomy to measure soil moisture of crops and help maximize crop yield.
After experimenting with working prototypes, Maik began to see measurable results surrounding improved crop yield and profitability of a farm. Maik continued to develop the concept to a product launch, enjoying the challenge of positively impacting the day-to-day operations of a farm.
A problem to solve: precision irrigation
In agriculture, irrigation is an element that can make or break a crop. Whether a field is under or over watered, the result is a loss in profit and an adverse effect on the environment. In most cases farmers will guess how much they should irrigate or sometimes use a soil moisture probe. But even with a probe, readings are usually inaccurate because no field is uniform and small variations in soil type, topography and fertility affect soil moisture.
Enter Skaha Remote Sensing. Apart from Skaha, no methodology exists to map soil moisture conditions of irrigated crop fields with an adequate resolution and cost. Maik and his team are developing and commercializing SmartDrop, a system of microwave sensors mounted on irrigation systems that enable precision irrigation. The technology allows growers and agronomists to maximize crop yield and reduce water and energy usage.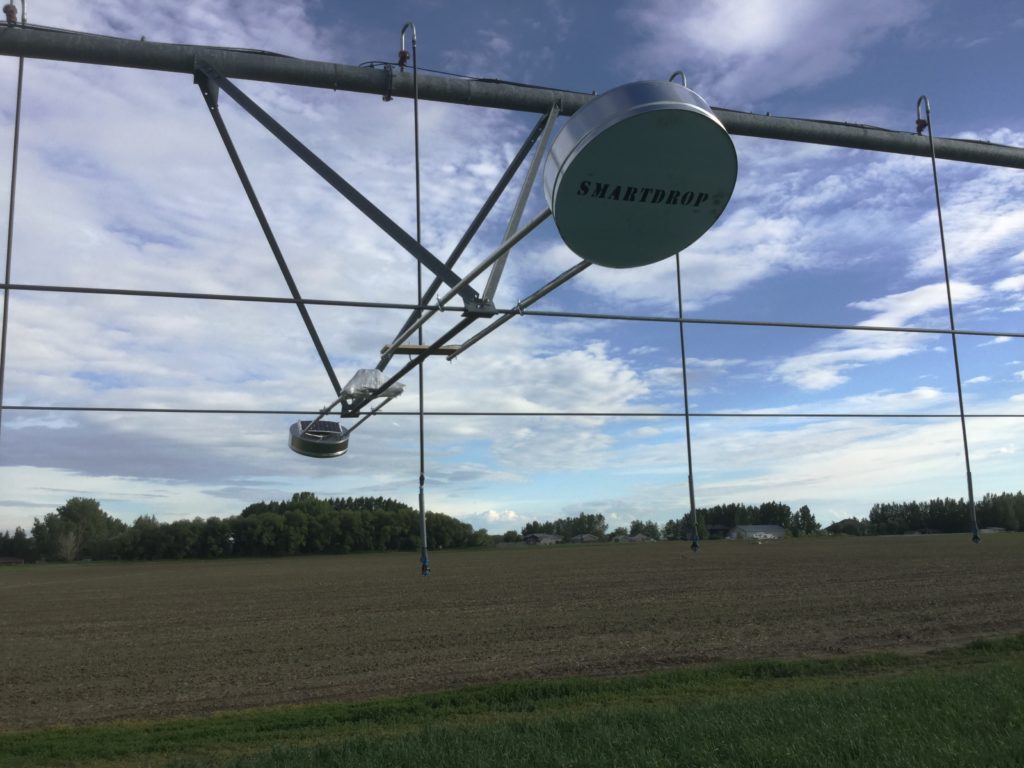 Key accomplishments
Skaha Remote Sensing is proud of being the first company to develop microwave sensor technology for agricultural irrigation. The team is commercializing their first product through the support of the Build in Canada Innovation Program. Founder Maik Wolleben also attributes their initial success in using the lean startup methodology. Following this has helped to identify customer pain points early on, and ensure product developing is focused on providing quality solutions to each customer problem.
Challenges and opportunities
Two key challenges are on the mind for Skaha these days. First, is working to develop the technology without any significant seed funding available. Second, is to resist the temptation to partner too early with established companies. The company is looking to secure investment and continue to scale development operations.
Reason for competing
The team is on the lookout for an experienced investor. They are also seeking advisory and investment from individuals well-versed in the commercialization of agricultural technology. The company has high hopes that through the NVBC competition they may find the right investor.
Five-year outlook
Skaha Remote Sensing aims to continue building innovative sensors to be applied in all areas of agriculture, including dry land, orchards & vineyards, and of course irrigated crop, world-wide.
Skaha Remote Sensing Team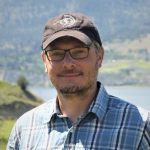 Maik Wolleben, Founder
Maik has a PhD in physics and has over 10 years of experience in academic research and development of highly sensitive RF instruments. Maik has a background in producing and analyzing spatially referenced maps and surveys.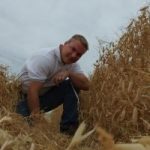 Steve Larocque, Agronomy Advisor
Steve is an independent crop advisor based out of Three Hills, Alberta. As the owner of Beyond Agronomy, he manages over 30,000 acres of cropland and publishes a weekly e-newsletter that focuses on innovations and new ideas in farming from around the world. Steve has Bachelor of Science degree in Agriculture from the University of Lethbridge.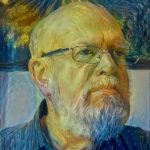 Peter Haubrich, Business Advisor
Peter has a University Degree in Electrical Engineering and over 30 years of international experience in Research, Development, Venture Funding and Innovation Management. Peter worked in several management positions at Royal Philips Electronics, SONY Corporation and Grundig.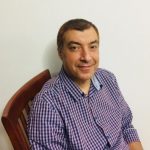 Ahmad Chamseddine, Engineering Advisor
Ahmad completed his PhD in Electrical engineering and remote sensing. He is a specialist in antenna and microwave systems engineering and has extensive experience with survey grade GPS receivers and antennas.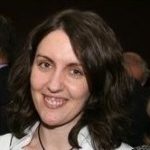 Anna Wolleben, Treasurer
Anna has bookkeeping experience is a certified bookkeeper and has, in particular, working experience with start-up and high-tech companies. Anna has a Masters degree in Philology from the University of Bonn in Germany.