HeadCheck Health offers concussion testing and protocol compliance software to enhance the way sports leagues, teams and medical clinics manage concussions. The company offers services and a platform includes a mobile testing app, a web dashboard and custom reporting analytics to monitor concussion protocols.
An idea born from the field:
Co­founder Harrison Brown is a former national ­level rugby player. After observing many injuries occur on the field, he saw first­hand the need for a simple platform to document and monitor head injuries. "There was a huge gap in what was being done at all levels of sport to keep players safe from the serious consequences of concussion mismanagement," he says. Harrison went on to pursue his Masters and PhD, centering his Masters thesis around improving concussion identification through objective balance error measurement tests.
In starting HeadCheck, Harrison teamed up with Kerry Costello, a marketer with a background in operations management and shared passion for athletics. The pair set out to build a product that would help sports teams do more for their athletes by providing better concussion care to keep their athletes safe.
Key accomplishments:
Since launching in 2012, the team at HeadCheck has a lot to be proud of. The company offers a mobile app that enables users to check players for concussions on­site, as well as a web dashboard where users can dig further into analytics. The company has also significantly grown their user base, for example, going from servicing one hockey team to working with every Junior A hockey team across Canada within 12 months. Harrison attributes this success to the strong drive and perseverance brought by whole team every day.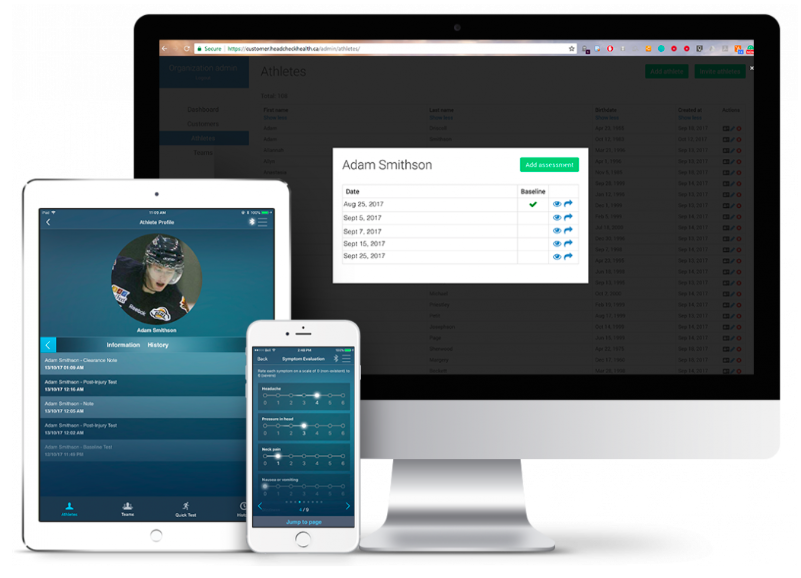 Challenges and opportunities:
Harrison cites one of the biggest challenges to date as finding the right people to add to the team, to help the company scale and grow. The company currently sits at a headcount of six – all who are star performers, according to Harrison. As HeadCheck continues to grow, the challenge remains to onboard staff who both excel in their field and share a passion for the underlying mission of the company.
Reason for competing:
For HeadCheck, winning the NVBC competition would provide validation for the product and team outputs to date. While they have won awards like Ready to Rocket, 30 Under 30 and successfully raised seed funding, the team is looking to take the company to the next level in how they provide value to their customers. Winning the competition would provide the support from the tech community to validate they are on the right track and direct further investments in the company's growth.
Five-year outlook:
In five years, HeadCheck aims to be the standard platform used across all sports entities to document and manage head injuries. The platform has been developed towards realizing this goal with high levels of customizability built into the tool. Since different users and organizations will have different post-­injury protocols, the platform is designed to seamlessly take stock of a variety of data and provide actionable insights. This enables players to have an individual profile of information that follows them for life from the first day they step out onto the field.
Additional media:
Team: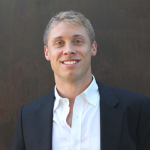 Harrison Brown | CEO: Harrison is the industry expert for the company and oversees financing, sales, and strategic planning. Harrison is a PhD student and Masters of Science graduate at UBC, holds a Bachelors of Science degree from the University of Guelph, and has broad scientific research experience in sports­ related concussion identification and management. He is a former Hong Kong National Rugby Team player, multi year Varsity Rugby player, and basketball coach.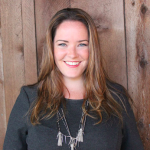 Kerry Costello | COO: Kerry is responsible for day­to­day operations, customer success, and marketing for HeadCheck Health. Kerry is a UBC MBA graduate and previously worked in product and marketing management for a large BC­ based insurance agency. She brings extensive operations and multi unit management experience to HeadCheck Health from an international Fortune 500 company and a passion for sport as a former athlete and current coach.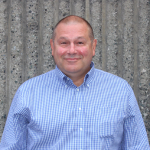 Mark Klagenberg | Senior Sales Manager: Mark is a former VP of Market Development and Business Development at Counterpath and has been a resourceful leader in the tech startup scene of British Columbia. With nearly 3 decades of sales experience with companies ranging from Banyan Systems to Microsoft, he successfully navigates the startup scene, maximizing his team and his results. A former rugby player, Mark is a sports fan and is often found cheering on a local team or taking in a round of golf.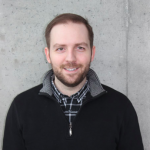 Andrew Ropchan | Marketing Coordinator: Andrew is an alumni of Capilano University where he completed his Bachelor of Business Administration with a focus in Marketing. Familiar with the startup scene in Vancouver, he comes to HeadCheck Health from another sports tech company where he worked as a digital marketing specialist. Andrew's passion for sports and health paired with his creative ideas and focus on excellence has made him a welcome addition to HeadCheck Health team. He has played a fundamental role in executing and building out the digital marketing strategy for HeadCheck.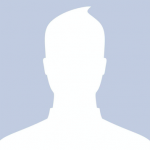 Jason Sum | Technical Lead: Jason is a full stack developer with 10+ years of development and system administration experience. He completed a Bachelor of Arts majoring in Economics at Simon Fraser University and has been part of 3 Deloitte Technology Fast 50 Award companies. Jason was one of the first developers at Pointstreak, building the product from the ground up until they were acquired by Blue Star Sports. Jason is heavily involved with sports outside of work and coaches minor hockey and lacrosse across BC's lower mainland.