Surrey-based UrbanLogiq is a cloud-based platform that breaks down data silos to make government decisions faster, cheaper and more accurate. UrbanLogiq aggregates information from throughout government, adds in external data sources, automates workflows for public servants and applies analytics and machine learning to build better communities.
"Your role is to bridge that divide, everything else emanates from that" — Mark Masongsong, CEO and Co-Founder, UrbanLogiq
Currently, government data is fragmented in different departments and layers of government, preventing the value of data from being harnessed in urban planning. UrbanLogiq works to seamlessly aggregate and analyze this data, to help city planners make more comprehensive, quick, and informed decisions.
Using machine learning to improve city workflows
Urban Logiq was founded in March 2016. CEO Mark Masongsong worked in government and politics for 11 years and struggled to gain access to data needed on a daily basis for multi-billion dollar decisions that would affect generations.
"I noticed that this issue of siloed data was in stark contrast to friends who were working in the tech startup community," Mark comments. "We created UrbanLogiq with the mission of bringing the best of the world of tech innovation to the neglected needs of public servants," he says.
The platform is currently in use with customers that include the City of San Francisco, the City of Richmond, and the City of Surrey. In addition to improving overall city planning needs, the team has leveraged time spent within city halls across North America to gain an intimate understanding of cities' specific use cases.
"We're able to help transportation planners, through instant analysis on historical and live traffic data," comments Mark. "One of our clients had previously required seven months and nearly $200,000 in consulting costs to produce a report. With our Transportation Intelligence system, we were able to accomplish this in seconds," he says. "By combining analytics with machine learning, we have dramatically improved city workflows."
Named as a top five favourite company at 500 startups
Earlier this May, UrbanLogiq was selected for and graduated from prestigious Silicon Valley accelerator 500 Startups. They were proud to be selected by General Motors to develop a ground-breaking system that turns connected vehicles into sensors for smart cities, and by Cisco Systems to be an analytics engine for their smart city offering.
Upon completion of the program, Tech Crunch named UrbanLogiq as one of the top five favourite companies from the global program.
Helping to bridge the divide
UrbanLogiq's government customers are typically excited about emerging technologies, but tend to be unfamiliar or inexperienced in working with startups. The team stresses the importance about bridging this gap.
"Everything derives from solving an unbearable pain for the customer. They are the experts in their domain which you must intimately understand, but at the same time, they are often so consumed with their realities that they are unaware of the potential solutions of emerging technologies," Mark comments. "Your role is to bridge that divide, everything else emanates from that," he says.
Driven by creating better options
When asked about his first job, Mark comments on his experience as an Executive Assistant to the Minister of Health in B.C.
"Being behind closed doors with decision-makers for a $15 billion organization with 105,000 employees demonstrated to me that all leaders are limited by the quality of options they can choose from," Mark comments.
"Dealing on a daily basis where every option is bad created a compelling drive to provide governments with better options and smarter decisions, which manifested in UrbanLogiq."
About UrbanLogiq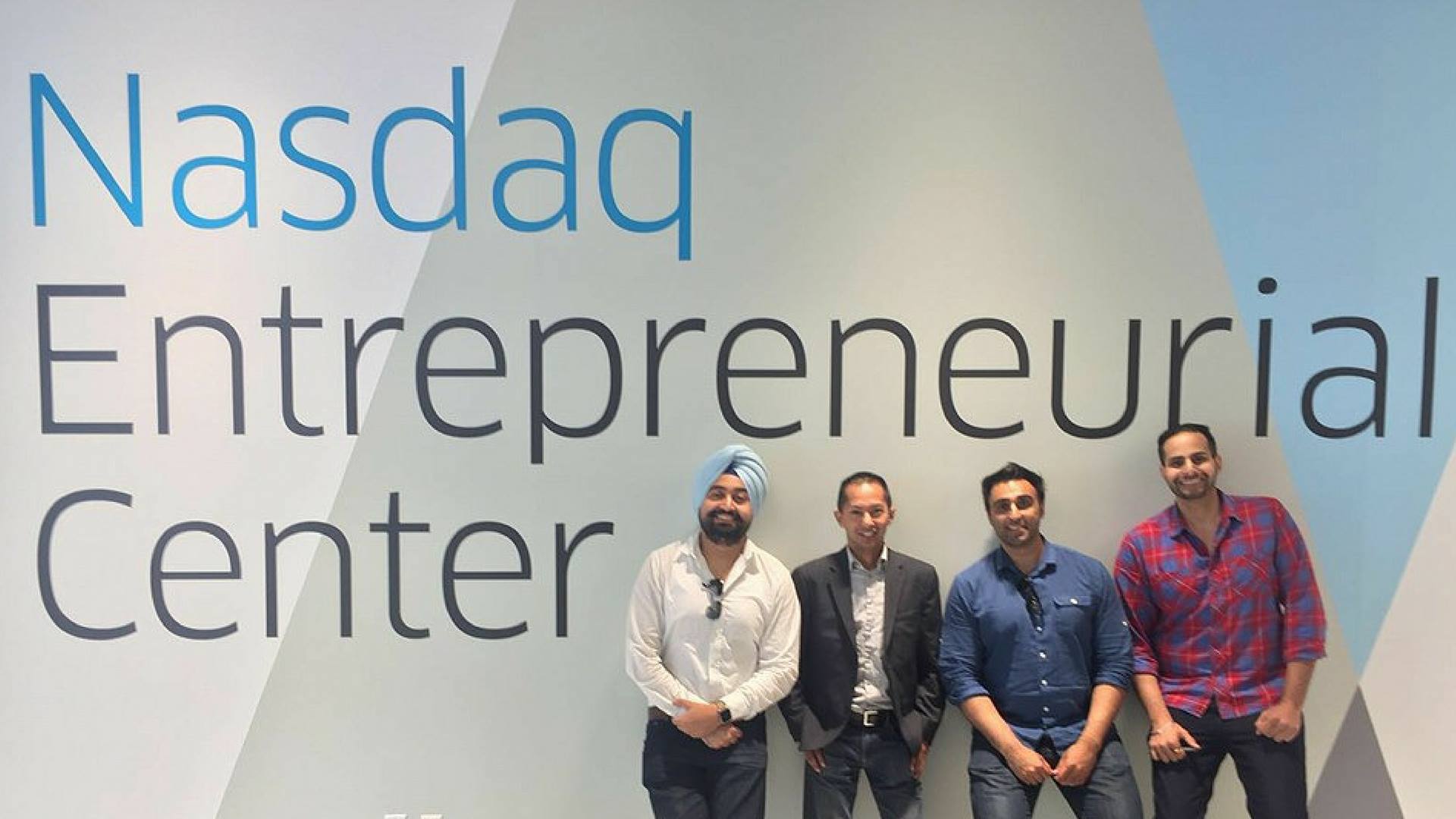 Mark Masongsong is the CEO and Co-Founder of UrbanLogiq, a data analytics platform for urban planners and municipal governments. With a decade in government and politics, he has been a featured speaker on the future of smart cities and analytics at the White House, World Bank, State Department and Harvard Smart Cities Accelerator. Mark also serves as a director humanitarian and environmental non-profits and was awarded the Queen's Golden Jubilee Medal.
Arvinder Singh Kang, CTO, is a co-founder in an information technology and web design firm, co-founded a bilingual webzine and worked both in the IT departments for American and Canadian universities. He was a senior instructor at Canada's largest coding bootcamp and completed a Yale University management and leadership program. He has a MS from the University of Mississippi.
Herman Chandi, COO and co-founder, is a Chartered Professional Accountant and was previously VP of Business Development at a Silicon Valley financed cloud-based start-up when it went from zero in revenue to over $1 million recurring revenue. He has served as a director to an international social finance charity and has volunteered on numerous political campaigns.
Arun Dawit, Co-Founder, has an MBA and has served as a communications director for multiple political campaigns, later launching his own communications consulting firm. He has worked as a consultant to real estate developers, helping marshal proposals through city permit, engineering and zoning processes.