Although Optigo Networks entered the BCIC-New Ventures Competition twice, they did so to build their business, rather than actually compete. Since entering in 2012 and 2013 with an early-stage idea, they've grown into a team of 20 and have acquired major customers around the world. Interview with Optigo's CEO, Pook-Ping Yao.
The idea for Optigo Networks came about in 2012, while two of the three co-founders were working at PMC Sierra. During the rise of the IoT, they saw that more and more things had to be connected, and that networking the devices would become a huge challenge. Their idea: creating simple, intelligent systems that would enable devices to communicate to each other, with software that could be easily implemented and operated by any building manager. This is how Optigo was born.
From early-stage idea to a plan to scale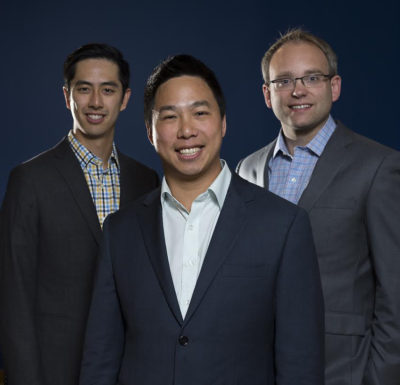 When Optigo first entered the competition in 2012, they were in an early idea stage. So early, that they wrote their first-ever business plan for their Round 2 and 3 submissions. Ping explains, "A friend of mine showed me the competition when we were first starting out. At that time, all we wanted to do was learn how to build and run a business, and learn from the business seminars. With every session we went to, we realized how much more there was still to learn. It gave us a hunger to become successful
executives and founders in the tech industry."
Having benefitted so much from the educational seminars in 2012, Optigo ended up participating for a second time in 2013 so a new co-founder could take part. This time, the Optigo team also connected with an investor, who is now the Chair of their Board.
"New Ventures BC was such a key part of our story, especially at the beginning. It was how we got started," comments Ping. "The competition's low entry cost gives you a condensed MBA, essential insight on business operations, and teaches you how to pitch your story to investors. It was truly a springboard for our company."
BC's most promising startup
Like many startups, raising the first seed round for Optigo was difficult, and a major milestone for the company. Along with successfully raising capital, Optigo has quickly scaled up their team. "We're now just shy of 20 full-time staff. From product to logistics, and from to sales and marketing, each role is a key contributor," Ping comments.
As the company continued to grow, Optigo was named BC's Most Promising Startup at the 2015 BCTIA Awards. For Ping, that moment was incredible, and one of their proudest moments to-date. "The companies that we were against were solid with great founders and executives, many of which I respect tremendously. We didn't expect to win, so it was a very proud moment for us," he says.
Making smart buildings operate seamlessly
Sales are of course key to every startup's success, and Optigo sees every type of organization as an opportunity. Over the past ten years, their software has been installed across the globe – in everything from shopping centres to flagship landmarks.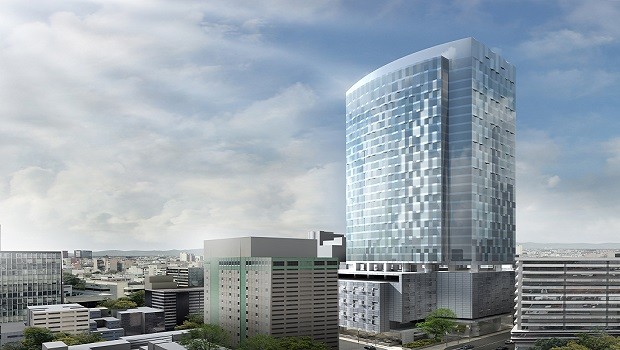 From an implementation at Torre Diana, a prominent tower in Mexico City, to shopping centres and a professional stadium in the United States – Optigo's solution is making the lives of building operators easier, and more efficient. With the launch of their second product line late last year, Optigo has closed a couple of key partnerships, including bringing Controlco on board as a major distributor. They've also cemented an industry deal with global electronics leader, Siemens.
While many of his clientele are impressive, for Ping, each sale is equally important. "While some of our projects are definitely newsworthy, some are not, but they're just as important to our success. Along with our large partners, we've had our systems installed in many shopping centres, schools, and office buildings. Our solution is completely scalable – and we take pride in helping each organization run more efficiently."
Tips for this year's competitors? Don't sweat the small stuff
When asked what tips he has for this year's BCIC-New Ventures competitors, Ping's focus is on three things: a clear message, keeping focus, and appealing to the human side of your business.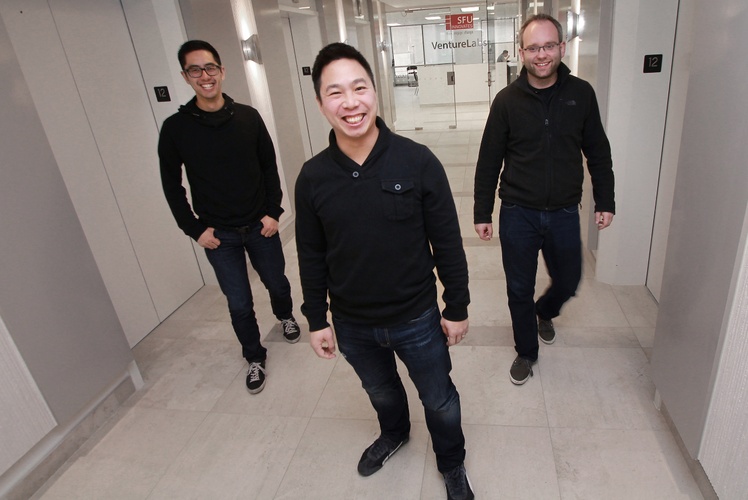 "Don't get bogged down on the technical details. When it comes to pitching a business plan, it's very much about the message. There are always going to be corner cases or one-offs; it's easy to get distracted by them, because there are going to be customers who would love your product for one specific thing. However, if you build a business around an exception, that's the end of it."
"The reality is that the world spins because of the people that are on it. If your solution doesn't speak to the human side of any organization, then you've got it wrong. It has to come back to the people, and how you can help them," he says.
Although Optigo is more successful right now than they had ever dreamed of, Ping remains focused on the future, and how they can continue to grow. "I truly believe… if every entrepreneur is happy where they are, they should probably step aside. If they're not hungry to do better, they're not in the right place."
About Optigo Networks

Optigo offers specialized networking products for IoT. While their hardware interconnects IoT devices, their software supervises the communication between them. Their tech is the core of the other systems, but at the same time, doesn't directly influence them. When IoT devices need to connect to one another, they go through the highway that they provide. When they don't, Optigo can alert the user to what the problem is.
Their products are geared toward buildings of all types; clients include Siemens Canada, Honeywell, Johnson Control, Princeton, UBC, shopping centres, and office towers. To date, Optigo currently does business in Canada, US, Mexico, and Australia.

 @optigonetworks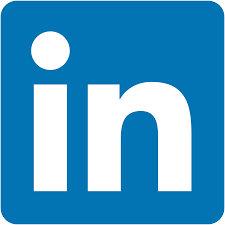 @optigonetworks