When a friend in construction pulled out their overflowing, George Costanza-type wallet over a year ago, Naveen and Mike had a light bulb moment.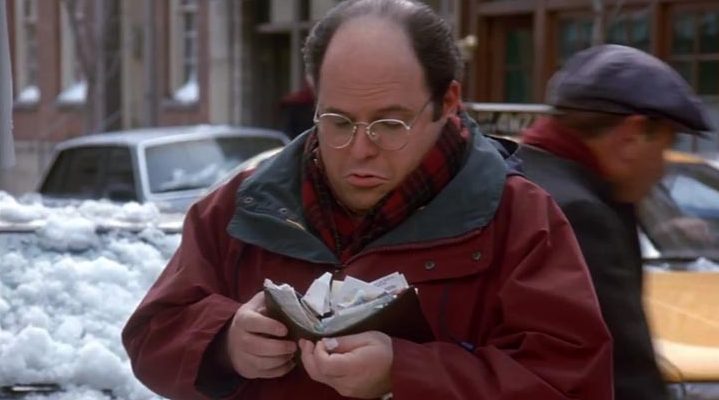 The pair's startup, WalletCard, helps businesses and employees scrap paper certificates, by ensuring they're electronically stored and always up-to-date.
We sat down with Co-Founders Naveen Nand and Michael Prince to check in on their business, just a few months after they went through the BCIC-New Ventures Competition and the New Ventures Venture Acceleration Program.
Tell me a bit about WalletCard—what's your elevator pitch?
Naveen: We're a software as a service certification management platform to track and manage digital workplace certificates.
Mike: Our vision is to be the Blue Collar of LinkedIn for industries such as construction, hospitality and logistics among many others – in 10 years, this is how we're going to rule the world.
What happens is someone forgets to re-certify?
Mike: When certifications aren't up to date, a company can lose thousands of dollars or even be forced to shut down. Especially if it's something like a serious accident, which nobody wants.
When did you start and how has it been going so far?
Mike: We became friends in high school… we were locker neighbours. So we were forced to say hi.
Naveen: WalletCard incorporated in June, 2015. We're currently in Beta, and will be commercializing in January. Our 2.0 platform is nearing full development — companies and cardholders are currently on a Beta platform test.
Feedback so far has been great — one of our clients said that we've completely revolutionized the way they manage their technicians' certificates.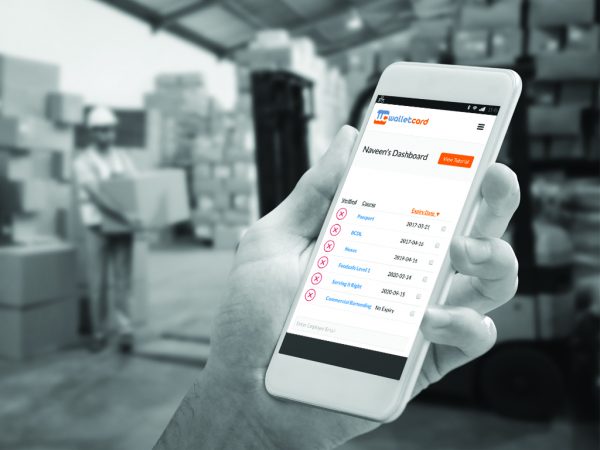 Why did you enter the BCIC-New Ventures Competition?
Naveen: To be honest? Money… we wanted the money. I guess I should also say the networking and the opportunities.
What did you get out of it?
Mike: We didn't get the money, but we learned that we didn't know as much about our business as we thought we did. We were very confident in our business, but — you don't know what you don't know.
Naveen: In addition to the networking opportunities, the knowledge we learned from the seminars was a bit too late for round two but helped us get to the point we are now. My advice would be to have your entire team go — take all the knowledge back.
One connection that we made was someone who is now on our advisory board — he's given us the best advice that we've ever received. He helped us pinpoint right off the bat the areas where we had a knowledge gap and why we didn't get through to the next round. 
What was your experience like in the Venture Acceleration Program?
Mike: The accelerator program — first off, we learned way more than we thought we would, going into it. We wanted to learn a few things that we were focused on… by the end of it, we thought it was huge bang for our buck, we were so happy.
Just the networking part alone, never mind the mentorship and meetings — the entire program was super valuable for us, and helped us get the mechanism that moves startups forward.
Customer discovery was a huge thing and not something we had ever heard of. It also helped us to develop a new sales tactic, it allows us to lean back on people for their insight and knowledge, then afterwards sales happen more naturally.
Making sales seems like an unintended result of customer discovery?
Mike: Yes. And the same process for acquiring paying customers, is like acquiring paying investors. It's extremely beneficial. Right now we're going through raising a round, and it all starts with building a relationship.
What was your mentorship experience like?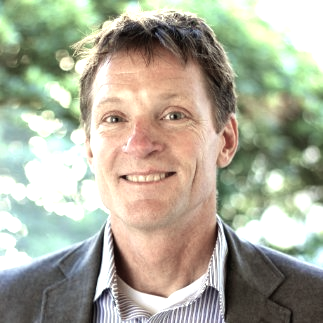 Naveen: It was amazing. We learned a lot. Our mentor, Ean, was very straightforward with his approach — if we didn't do something, he would let us know. He held us accountable. He gets young entrepreneurs, so he knows how to work with us.
What did you learn from the modules? How did you find the course load?
Naveen: The course, the way it's set out is great, cause you talk about some of them at the group meeting then go do some of the work. You get an introduction to a topic at the group meeting, plus some self-learning to do. It seemed repetitive at first, but then we ended up with a better value proposition.
Mike: You learn through the course material how dynamic your business really is in the beginning and how much it's going to change, even by the end of the program.
We've changed our approach on sales, we went from B2B to channel partner. We knew how to term that through the program — we wouldn't have known it existed. It sparked the idea of how to properly sell it and position ourselves to customers / beachhead customers and first time buyers.
What was your biggest "lesson learned"?
Naveen: There's a lot of them. Biggest takeaway: it's not what you know, it's to surround yourself with people who know more than you. The program helped us to form our advisory board who help us a lot — it wouldn't be what it is today without the program. It laid the groundwork for forming the board.
How has the completing the VAP impacted your business?
Mike: Really what it's done, it's let us to better 'talk the talk' when we're meeting with potential investors or potential clients. The tech world loves their acronyms and you need to know them.
Would you recommend the VAP or competition / who should take part?
Mike: I would recommend the VAP for anybody who is entering the startup industry. It's going to tell you if you should stop starting a business, which is also very valuable. Cause you may get in there and you may go "what I'm doing is not a great idea, and it may save you money by not starting a business."
It's actually amazing, that for $600 it's worth every penny, cause they might have invested $60,000 to learn that lesson. On the flip side of course, it definitely helps validate the good ones.
Naveen: We 100% recommend the competition. We want to enter into next year, now that we have a better knowledge of the system. It's best for businesses that have gotten traction and have revenue at the same time — if not, it's not for you cause you can't demonstrate marketing and sales strategy to move on.
Even if you're too early though, the seminars are great to get your business plan started and everything that you need to do. I would recommend the VAP first, then the competition, then they won't be disappointed.
Any parting words?
Naveen: Highly recommend the (VAP) program to anybody, it's proven to be a great benefit for WalletCard. Through this process, we're years ahead of where we would be by learning by ourselves. Where we've gotten in the last three months… the business has gained so much in the last three months, as much as it did in the last year.
WalletCard recently took part in our BCIC-New Ventures Competition and our Venture Acceleration Program.
About WalletCard


WalletCard lets you manage anything that expires. WalletCard's Certification Management Platform provides Companies and Training Providers a cloud database solution for easily organizing Employee certifications and workplace documentation. They replace antiquated paper-based certificates with a risk management tool that provides timely notifications through the issuance of digital trackable workplace certificates.

 /mywalletcard

 /mywalletcard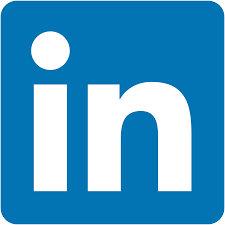 LinkedIn