FrontFundr, a New Ventures BC Bronze Sponsor, represents the #InvestorRevolution by empowering the average Canadian to invest in companies they believe in. With the launch of FrontFundr Raise, now Canadians can invest directly in the FrontFundr platform itself.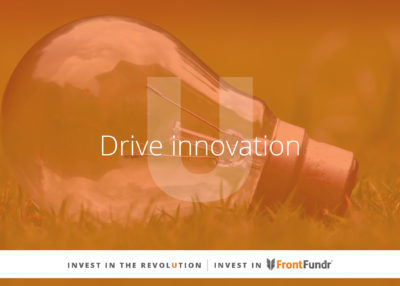 FrontFundr is an online investment platform that bridges the funding gap for private companies.
The company itself is currently seeking to raise capital through FrontFundr Raise – a campaign that provides the opportunity to directly invest in the platform itself.  The aim is to raise $500,000 by October 30, 2016.
FrontFundr is the first Canadian platform to allow early-stage businesses to raise funds from the crowd.  Since May 2015, they have successfully closed seven deals for other companies.  They are recognized as the leading online investment platform in Canada.  
Interested in joining the #InvestorRevolution? Click below.
DETAILS