Switchboard is a cloud-based software that helps transportation companies dispatch and track loads, communicate with their drivers, and connect with their customers. Their easy to use software moves companies away from stacks of paper, phone calls, and fax machines and into the cloud.
When Sagar and Michael graduated from UBC as engineers, they both knew they wanted to address a real problem. Logistics was a universal issue that stuck out to them as they were winding up their degrees—every product has touched a shipping container or truck. That interest, combined with their family backgrounds in the manufacturing and shipping space, prompted them to create Switchboard.
Switchboard is cloud-based software for trucking companies to manage their operations digitally. It provides cloud-based GPS tracking, automatic invoicing, and complete dispatch and paperwork management, without the need to install any hardware. Drivers and dispatchers easily access the software from their desktop web browser or smartphone.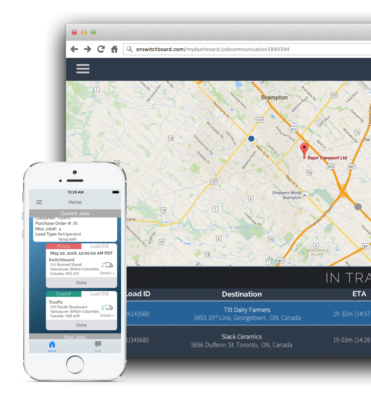 Replacing paper stacks and fax machines
Currently, small to medium sized trucking companies work with paper, fax machines and phone calls to manage their business. Typically, each trucking job is attached to multiple sheets of paper. This adds up, when considering each driver might complete two jobs a day, and each fleet could have 60 vehicles.
Paperwork travels with a driver, so it can take up to 14 days to invoice a customer, due to long distances (especially in Canada). This can result in cash flow issues, with companies requiring short-term loans to cover the gap.
While there are some enterprise software solutions available, they're too expensive for most small to mid-sized operations to implement. That's why Switchboard is a good fit—it's an inexpensive option that helps them to modernize their processes.
So far, users find the platform easy to learn. After just a two-hour demo, they are able to start working with it. The Switchboard team has recently gone to market.
Switchboard's team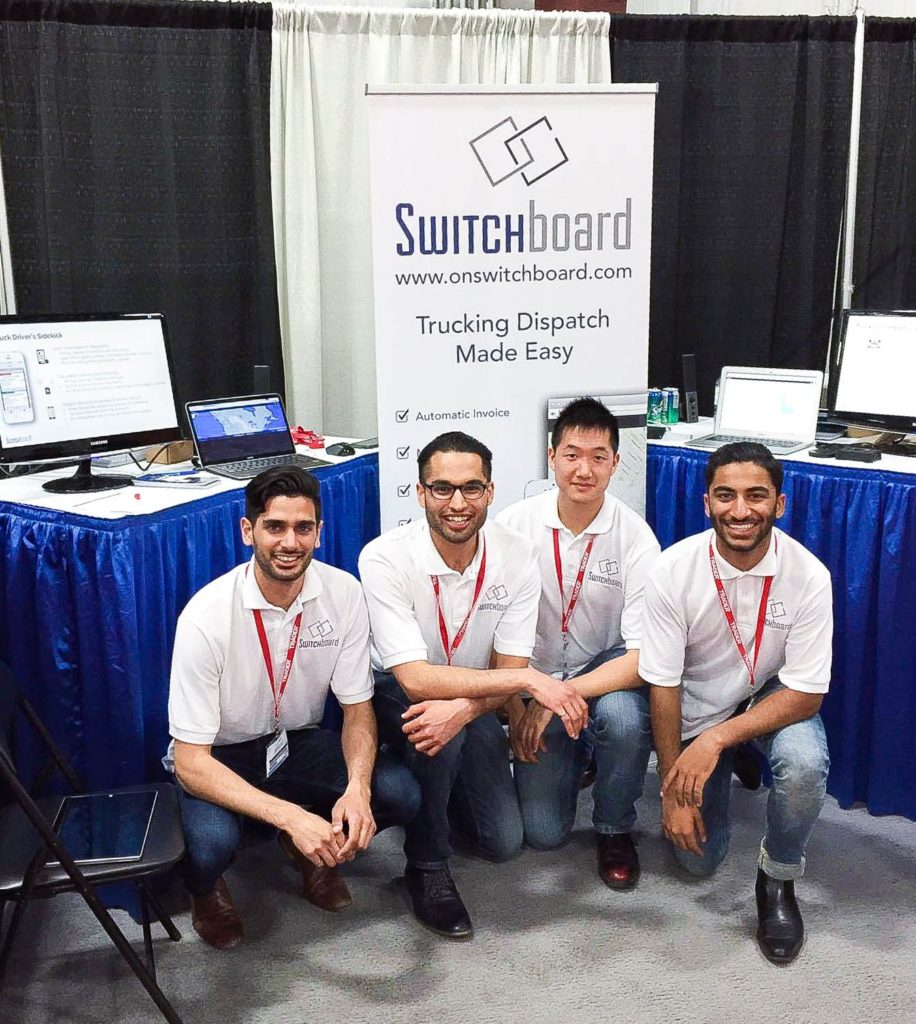 Switchboard's team consists of engineers with deep industry knowledge gained from their family businesses.
Sagar Malhi holds a bachelor of Engineering Physics, electrical option, from UBC and completed The Next 36 program in Toronto. His family background is in commercial goods shipping and manufacturing.
Michael Ip holds a bachelor of Engineering Physics, mechanical option, from UBC. He completed the Next 36 program in Toronto. His family had a food production and distribution company with a private fleet of trucks, and many family members are in the industry.
Contact Switchboard


 /onswitchboard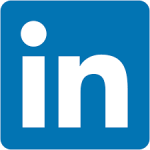 /switchboard

 /Switchboard