Did you know if you get a mentor for your small business you are twice as likely to stay in business past five years? A mentor can increase your network, help find you funding, and decrease your chances of making costly business mistakes.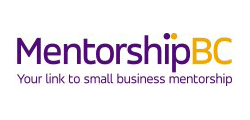 The great news is you can easily find mentors from professional organizations by visiting MentorshipBC, which is a free directory listing 55+ mentorship programs for small business owners.
If you've been looking for a tech business mentorship program, simply use the search tool on the MentorshipBC homepage to find a tech mentorship program or email info@mentorshipbc.ca.