Competition alumni have raised over 200 million dollars in investment financing and generated over 3,100 jobs for British Columbians. Successful alumni Awesense Wireless has raised over $1 million and employs 15. Register now for the 2014 competition.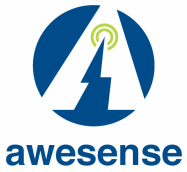 Each year electrical utilities around the world lose more than $200 billion due to power theft and equipment failures.
Awesense, winner of the BCIC-NV 2011 Sustainability Award, is helping to mitigate these losses.
"There's a 10x cost-saving for increasing efficiency in the grid versus creating new power generation," says Mischa Steiner-Jovic, founder and CEO. "I saw the opportunity and went after it."
His company's product, SenseNET, combines sensors attached to the electrical lines with software that identifies and analyzes power losses.
Steiner-Jovic entered BCIC-NV twice, first in 2010 with a basic prototype and then again in 2011 with a working prototype and two trial customers.
The company raised an initial $1 million from friends, family and angel investors and is only now seeking an additional $3 million in venture capital.
Awesense has 15 full-time employees and 10 job openings as the company extends its market reach around the globe.
"We have customers ranging from those with 30,000 electrical meters to 30 million meters," says Steiner-Jovic, "but what's incredible for us as a company is that we have done that with relatively few people and pretty negligible financing."
Awesense has already sold its technology to power utilities in North America, South America and Eastern Europe, and has representation in South Africa and Asia Pacific.
The market for Awesense's technology in these areas is worth $2.4 billion, says Steiner-Jovic. Worldwide, the market is worth $14 billion.
He hopes to capture 30 per cent of the world market in the next five to 10 years.
"We're unique in our solution," he says. "No-one else has brought a solution like this to market in the way we have designed, with the ability to be flexible and with a return on investment that's unheard of in our market."
One Canadian utility paid off its capital investment in just 30 days.
"They're used to payback periods of two to three years, and more commonly five to 10 years," he says.
In 2012 and 2013 Awesense was listed among the top 14 Cleantech Emerging Companies in Rocket Builders' ranking of emerging British Columbia technology companies.