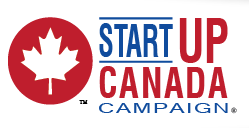 BCIC-New Ventures is excited to announce that we're a partner of the Startup Canada Campaign.
Startup Canada is an entrepreneur-led, grassroots initiative to celebrate, inspire and accelerate enterprise in Canada through:
Bringing together and leveraging the capacities of the Canadian enterprise support community;
Catalyzing a national mainstream media campaign to increase awareness of the impact of entrepreneurs and those who support them; and,
Providing Canadians with an online resource to easily identify and connect with enterprise support, resources, opportunities and offerings to start and grow their ventures.
Now eight weeks into partnership-building phase, the StartUp Canada Campaign has grown to over 100 partners across Canada.