BCIC-New Ventures' 25 round-three competitors are working on their Round 3 business overviews for submission on August 3rd.
Competition judges will announce the 10 finalists on August 31st but in the meantime let's have a closer look at the Top 25. Here's Part IV – five randomly selected companies from the Top 25.
StudioCAP (Vancouver)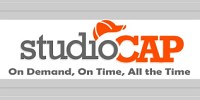 StudioCAP by Thinware Media is changing the way DCC businesses create and manage content. StudioCAP is the first web-delivered and most comprehensive computer aided production system for the DCC market. DCC is the creation and modification of digital content, such as animation, audio, graphics, images and video, as part of the production process before presentation in its final medium. StudioCAP eliminates and/or automates many expensive and timely manual processes, improves control of digital assets, and features built-in project planning and budgeting.
Superna Life Sciences (Vancouver)
Superna Life Sciences licenses products for the treatment of cancer, its side effects, or the negative consequences of treating the disease. In 2011, they are launching Caphosol, a product to treat mouth lesions that result from chemothreapy or radiation therapy through the supply of calcium to cells, and Quadramet, a radiopharmaceutical that treats tumours which have spread to the bone from the primary tumour site, and substantially reduces pain and the corresponding  amount of morphine patients require.
Twothirds Water (Vancouver)
In a world saturated with expensive and complex personal water filters, Twothirds Water, developers of the Squeezefilter, have come up with a simple, yet effective and inexpensive solution to water filtration, with applications in a wide range of large, under-served markets. The Squeezefilter consists of a filter cartridge between two ruggedized bags; one upstream and one downstream. The user fills the upstream bag with the water to be filtered, and squeezes this bag to drive water through the filter. In the filter dirt and pathogens are physically trapped with hollow-fiber membranes. The water then flows into the downstream bag, where it is ready to drink. The simple design and user-powered operation makes it an inexpensive filtration solution for use in the developing world and disaster areas, and does not require training or written instructions to use.
AdviceScene (Victoria)
Through their website, AdviceScene connects the North American public with lawyers to provide free legal answers and advice, as well as providing general information about the law through their legal news and blog. For lawyers, they provide a subscription service that includes a legal directory profile, a referral service, and a Q&A for lawyers to answer questions from potential clients. As most lawyers will answer legal questions for friends, family and potential clients for free on a daily basis anyhow, AdviceScene gives lawyers an efficient and rewarding venue to answer questions while they also market themselves online.
semiosBIO Technologies (Vancouver)
semiosBIO Technologies Inc develop biopesticide solutions to address unmet pest control needs:
agriculture needs for organic products
households and commercial needs for pest-free spaces
forestry needs to protect resources.
Biopesticides are biodegradable and used in very low quantities; they represent safe and sustainable approaches to pest management.
Two products in development:
1) semiosNET: an area-wide agriculture pest control system based on the metered and controlled release of natural pheromones and
2) semiosGUARD: a bedbug infestation control based on the localized and controlled release of repellents.