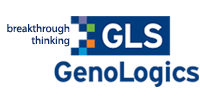 2003 New Ventures BC competitor Genologics was profiled on Xconomy Seattle today.
National Biotechnology Editor Luke Timmerman got an update on Genologics progress from CEO Michael Ball and was impressed by what he heard.
A little company on Vancouver Island has its sights set on one of the big challenges of the day in healthcare software. It is trying to piece together the vast puzzle of data on human health—everything from patient medical records, tissue or blood sample readings from the lab, and genomic data—and package it all in a coherent way so biologists see patterns they might otherwise never see.

The company, Victoria, BC-based GenoLogics, has been on my list to check on since February, when it raised $5 million in venture capital from Kirkland, WA-based OVP Venture Partners and a pair of Vancouver, BC-based firms—GrowthWorks Capital and Yaletown Venture Partners. I got an update on the company's progress over the phone from CEO Michael Ball.
Be sure to read the whole post.