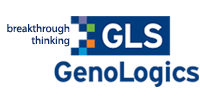 Since placing second in the 2003 New Ventures BC competition, GenoLogics Life Sciences Software has sold its lab and scientific data management software to academic institutions, medical centres and pharmaceutical and biotechnology research facilities across North America and Europe.
Major clients include Pfizer, which signed a three-year global agreement last November to use Genologics' informatic solutions software in its research labs.
In February this year, Genologics completed a $5 million round of financing to continue with ongoing expansion plans. This is the company's third round of financing.
The company currently has more than 75 employees and has experienced strong growth, recently posting 65 percent first-quarter 2009 revenue growth over the same period in 2008.
The privately held company is headquartered in Victoria, B.C. Key investors include OVP Venture Partners of Seattle, Growthworks and Yaletown Venture Partners.