Augurex Life Sciences Corp: Winner of the $61,000 BC Hydro 1st Prize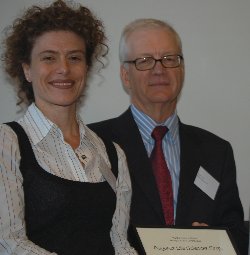 Augurex Life Sciences is developing a test that measures levels of a specific protein in the blood that indicates the degree of joint damage caused by arthritis. This diagnostic test could reduce the need for x-rays and may also indicate which arthritis drugs will work in certain individuals, sparing them the expense and potentially serious side effects of drugs that may not be effective for them.
TeamPages Inc.: Winner of the $38,000 Enbridge 2nd Prize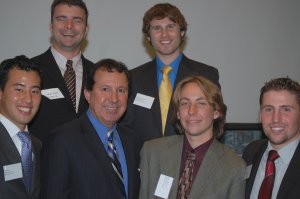 TeamPages is a new online social network for amateur sports teams. League administrators, coaches, parents and athletes can use TeamPages' online tools to post game and event schedules, arrange carpools and volunteer schedules, track game scores and records, email team members with just one click and post news and announcements to a message board. Athletes can also use the system to build their resume over time.
Bean Services Inc.: Winner of the $17,000 3rd Prize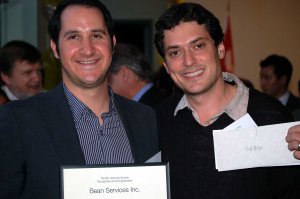 Small to mid-size businesses now have a new solution for keeping track of their bills. Bean Services offers a secure online system for digitizing bills and then managing them online. Using Bean's browser-based technology, businesses simply scan, upload, fax or email their bills to Bean Services, which captures the details and stores them. Staff can then search, report, export, allocate, approve or email them. The information can also be exported directly into an existing accounting or payables system.
Biometals Recovery Systems: Winner of the $20,000 BC Hydro Sustainability Prize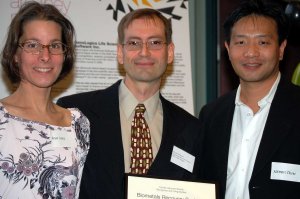 Biometals Recovery Systems is developing a biologically based, energy-efficient technology for treating liquid and solid resource-industry waste streams. Targeting the mining and petroleum industries, the system maximizes the recovery of valuable by-products such as metals while effectively capturing pollutants.