BMO Bank of Montreal First Prize Winner
Vectis Technologies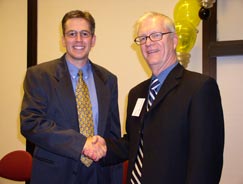 Vectis Technologies, a North Vancouver company with a new lithographic plate processing technology for the $50 billion North American offset printing industry is this year's winner of the BMO Bank of Montreal $60,000 first prize package in the TELUS New Ventures BC competition.
The technology was developed by Douglas Manness of Vectis Technologies. Manness new plate processing technology improves printing quality while reducing costs. It uses fewer chemicals, is self-cleaning and improves etching control for more consistent plate development.
Second prize Winner
SST Wireless Inc.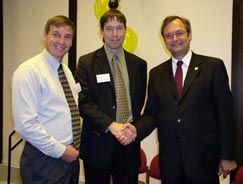 Winner of the $40,000 second prize package is SST Wireless Inc. of Kelowna for its new tire pressure monitoring system. Based on break-through radio frequency technology, the system alerts drivers when their tires are not at the optimal tire pressure. The technology is built into a tire pressure valve and will be distributed as an after-market product.
Third Prize Winner
Aquassure Bath Products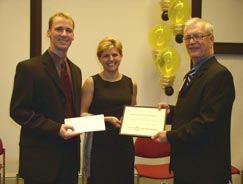 Aquassure Bath Products of Kelowna won the $20,000 third prize package for an elevated bathtub with a patented, waterproof sliding door. People using wheelchairs or walkers or who have disabilities can simply transfer into the bathtub and sit comfortably submerged with their legs extended.