CareCrew is an app that helps families manage the care and support of their aging loved ones. For seniors and individuals in independent living situations, the app provides a way to monitor and share information, which improves their quality of life and strengthen support networks.  
Building an app for a gap in care
Founder Christina Chiu was working in a care facility when she encountered a misplaced care plan. This got her thinking about the way care is delivered and managed. For seniors and individuals living on their own, Christina recognized an opportunity to bridge the gaps between all aspects of care by providing a central place for individuals and their caregivers to share information.
Christina brought up the idea of a home care app at a Hacking Health Design Challenge in 2016, where her team won the People's Choice Award. She went on to validate the business concept through the e@UBC Lean Launchpad Program. Christina entered the Fraser Health Hackathon in January 2017, where CareCrew won the X-Factor award. She most recently won the Social Impact Award of the SFU Coast Capital Savings Venture Connection program.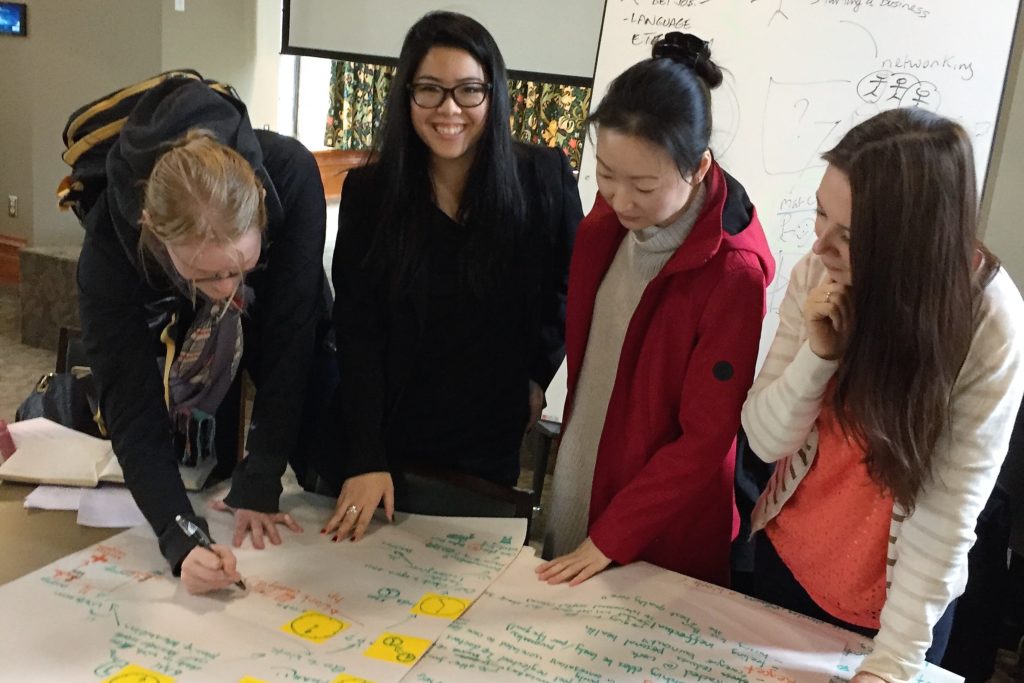 Benefits and market position
CareCrew's flagship app is called Caren, which is designed for the aging population and individuals in independent living situations. The app educates and assists families in managing every aspect of caring for a loved one, including housekeeping, medical, daily living and recreational activities. Based on the user profiles, the app works to recommend helpful services that families may not know exist. Caren is built to provide a place for family members, friends, or paid caregivers to collaborate on a care program, and can also assist with finding additional services as needed.
Currently the app is free for anyone to download and use.
Key accomplishments
Christina is proud of CareCrew's commitment to their mission: helping seniors and their families better manage home care, allowing seniors to age gracefully at home. The team has gone out of their way to connect with families, care providers and seniors to learn key areas where support is needed and identify how CareCrew can best offer value. Using this customer-centric approach has helped the company progress in spite of facing inevitable challenges that come with successfully growing a startup.
Challenges and opportunities
Christina cites one of her biggest challenges as hearing stories about family members who passed prematurely for reasons that were preventable. "Some of the stories we hear are truly heartbreaking," she says. "It's definitely hard to hear the regrets shared by family caregivers who believe there was more they could have done to help a loved one. It's those stories that drive us to keep working on making the app better each day". Building a company is not easy, but for this team, creating a platform that offers families and seniors hope and a better future is what keeps them motivated.
Five-year outlook
CareCrew aims to become the resource of choice for facilitating effective seniors care across the globe. To do this, the team is focused on building solutions that help families reduce stress and offer more options for how support is managed. Through their platform, the team hopes to make a positive impact on how healthcare dollars are spent, by improving health maintenance and monitoring.
CareCrew team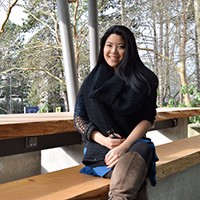 Christina Chiu, Founder & CEO
Christina graduated from Simon Fraser University in 2010 with a Bachelor of Science in Health Sciences achieving first class honours, and is currently completing a Master of Health Administration at the University of British Columbia. Prior to CareCrew, Christina worked as a consultant to non-profit organizations and government-funded health care facilities. She has also worked in laboratories across Canada in genomics, diabetes and cancer research. She was also involved with the World Health Organization – Global Initiative in Emergency and Essential Surgical Care.