Richmond-based CRM GeoTomography Technologies, Inc. (CRM) is a revenue-generating ($1M/year and growing) spin-off company from TRIUMF, Canada's particle accelerator centre. CRM has developed a proprietary 3D imaging and monitoring technology platform with applications in multiple markets, including helping exploration geologists reduce cost and waste.
"Society has a growing demand for metals and materials to support our way of life, and mineral exploration has some big challenges in meeting those demands in an intelligent, cost-effective and environmentally responsible manner. Fortunately, with TRIUMF's advanced technology we had the opportunity to address that challenge." – Don Furseth | CEO
Reason for competing:
As with many early stage companies, CRM have technology, talent and ambition, but are lean by necessity—living off revenue from industry projects (and support from NRC-IRAP, WED, MITACS), focusing on delivering solutions, and scrimping on things like marketing, communications and the business development they will need to scale the company.  Winning the competition will give them a boost, providing recognition, cash and in-kind contributions to fuel their growth.
Company highlight:
CRM is most proud of their team, as they are the reason for their many great accomplishments, including successful field results in Canada and internationally (especially imaging a compact Uranium deposit at almost 600 m depth), development of their new, more compact detectors that will be in field trials this summer, their recognition by the international research community, and acceptance of their new technique amongst exploration geophysicists and geologists.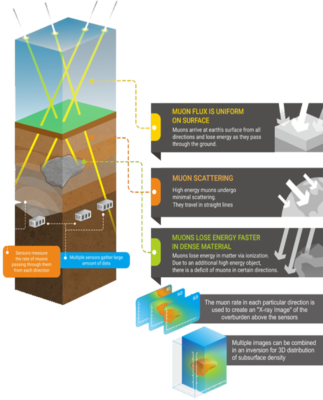 Competitive advantages:
Having the right team has enabled CRM to tackle the challenges inherent in applying an advanced technology to solve complex geological problems and develop much-needed solutions for their customers. Transforming an industry is always a challenge, and that's their focus today.
Five-year outlook:
CRM GeoTomography will be a growing company with a dynamic team that will have helped transform mineral exploration to be smarter, more targeted, and more responsible. Their advanced 3D density imaging technology platform will also be gaining traction in other applications such as resource monitoring, industrial imaging, safety and security.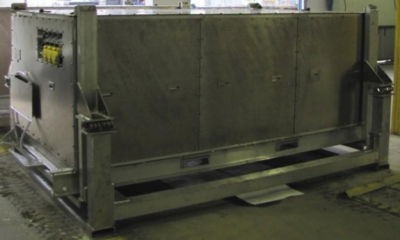 Team: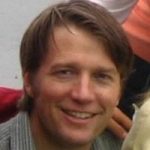 Don Furseth | CEO: Don Furseth is a technology commercialization veteran with degrees in Engineering and Engineering Physics and 30 years of industry experience ranging from larger technology companies such MacDonald Dettwiler (MDA Corporation, now Maxar) and Creo (now Kodak), to technology start-ups in roles from product development to product management to consultant, founder, investor, CEO and Director.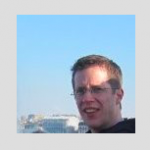 Doug Schouten | Chief Technology Officer: Doug Schouten has a PhD in particle physics with expertise in detector physics, modeling, simulation, analysis and computer science.  Before joining CRM he was part of the successful hunt for the elusive Higgs boson. Other team members bring talents in engineering, analysis, computer science, manufacturing and field operations.