Ionomr creates the world's most advanced Aemion anion-exchange membrane. This small but mighty technology is a key determinate in the performance, lifetime, and cost of water treatment systems, large-scale batteries and fuel cells.
"You have to have internal fire to keep going." – Ben Britton, CEO, Ionomr
Ionomr returns to the New Ventures Competition for the second year in a row, after placing in the top 10 in 2016. Over the past year, they've signed a deal with SFU, rented an 8000 square foot new space for development and production, and have grown their team to sixteen employees with a combined 80 years in engineering and 70 years in corporate sales. Just after the competition deadline closed, they also received a significant (1.7 million dollar) investment to further the growth of their technology.
What is Ionomr? Their Aemion anion-exchange membrane replaces sixty year old technology to radically improve the overall performance of desalination, wastewater treatment, large-scale batteries, and fuel cells for clean tech companies. One of their newest clients, and now officemate, is waste water treatment venture Mangrove Technologies, which previously placed in the Top 25.
This year, Ionomr has proven their hydrocarbon membranes in two target applications by swapping platinum catalysts for plentifully available nickel–it's available at 1/10,000 of the cost and hits the same performance targets. Ionomr is the only company to enable the recycling precious metals in these devices, creating a much smaller environmental footprint.
"Currently used technology was developed in the 50s and 60s–it hasn't been improved for a long time. We're the only company that is scaling this, with a real solution, for the ion exchange membrane community," says Ben Britton, CEO. "It's creating new building blocks that will shift Canadian cleantech companies. There are many technologies we can inspire with this."
Ben is driven by his passion for the technology's potential, and the quality of his team, which he refers to as "his dream team of chemists."
"Compared to other membranes, ours are 100x stronger, compared side to side. Integrating our product results in much higher real-world device performance as well, more than a 50% all-in cost advantage in many cases, including in well-established markets" he says.
His favourite piece of advice for other entrepreneurs? "You have to have internal fire to keep going. My favourite advice that I received was that when you're creating a new technology, you see something in a different light. People may not agree with you right away, but you've got to prove them wrong."
"If you know that what you're doing is worthwhile and good, and you're approaching it in a logical manner, you've just got to wake up every day, and go for it."
About Ionomr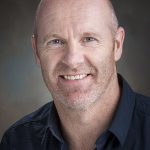 CSO Prof. Steven Holdcroft is an internationally renowned polymer and electrochemist, SFU Chemistry Chair, former MEA project leader at NRC-IFCI.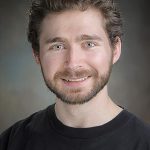 CEO Ben Britton has broad, record-setting fuel cell and alkaline device experience as soon-to-be PhD in the Holdcroft Group, and was in the first cohort of SFU Beedie School of Business' Innovation and Entrepreneurship certificate. ResearchGate profile.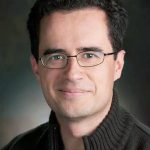 CTO Dr. Tim Peckham is former membrane project director, Ballard Advanced materials, former Research Officer NRC-IFCI, senior research associate in the Holdcroft Group who has contributed vastly to making Ionomr's AEMs into commercially viable materials.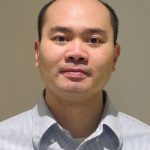 CAO Dr. Titichai Navessin is a local entrepreneur and consultant with an MBA in entrepreneurship from UBC after an electrochemistry PhD from the Holdcroft Group, managing director of Canada's fuel cell research network, and former Research Officer at the NRC-IFCI.
Contact Ionomr

www.ionomr.com || bbritton@inomr.com

 || info@inomr.com