CareCrew wants every senior to receive consistent, transparent, and quality home care. This seniors care management app relieves stress and burden on families by helping them monitor, track and relay essential information to the right people, at the right time.
For the first time ever, Canada's population of people aged 65 and over is larger than the population of people under 14 years old. Canadians are also living longer and choosing to stay in their homes longer, rather than live in institutional care.
Most seniors do not need help but those who do are dependent on their family, the health care system, and other care partners. Care management becomes complicated and the burden of care is often put on adult children. That's where CareCrew comes in.
"We are building a seniors care app," says founder and CEO Christina Chiu. "We allow family members and the care team to write notes, comment, track medication, check off tasks, and create updates. If something is not completed, the caregiver can also state why–this helps us get everyone on the same page," Chiu says.
Solving a hard problem
With a background in science and consulting experience in global health and seniors care, Christina found herself naturally drawn to solving healthcare problems. "My undergrad was in health sciences, looking at health and disease from a cell to society model. One of my favourite quotes from a professor was that 'the easy health care problems are already solved, there are only the hard ones left'.
"Ensuring that seniors are receiving appropriate, accessible, and effective care at home for years to come–that is a hard problem, and maybe one where technology is a solution".
When Christina encountered a misplaced care plan at a care facility, it got her thinking about how care is delivered for seniors who live on their own. She entered the idea of a home care app at the Hacking Health Design Challenge, where her team won the People's Choice Award at the national eHealth conference.
After validating the idea through the entrepreneurship@UBC Lean Launchpad Program, CareCrew entered the Fraser Health Hackathon in January and won the X-Factor award.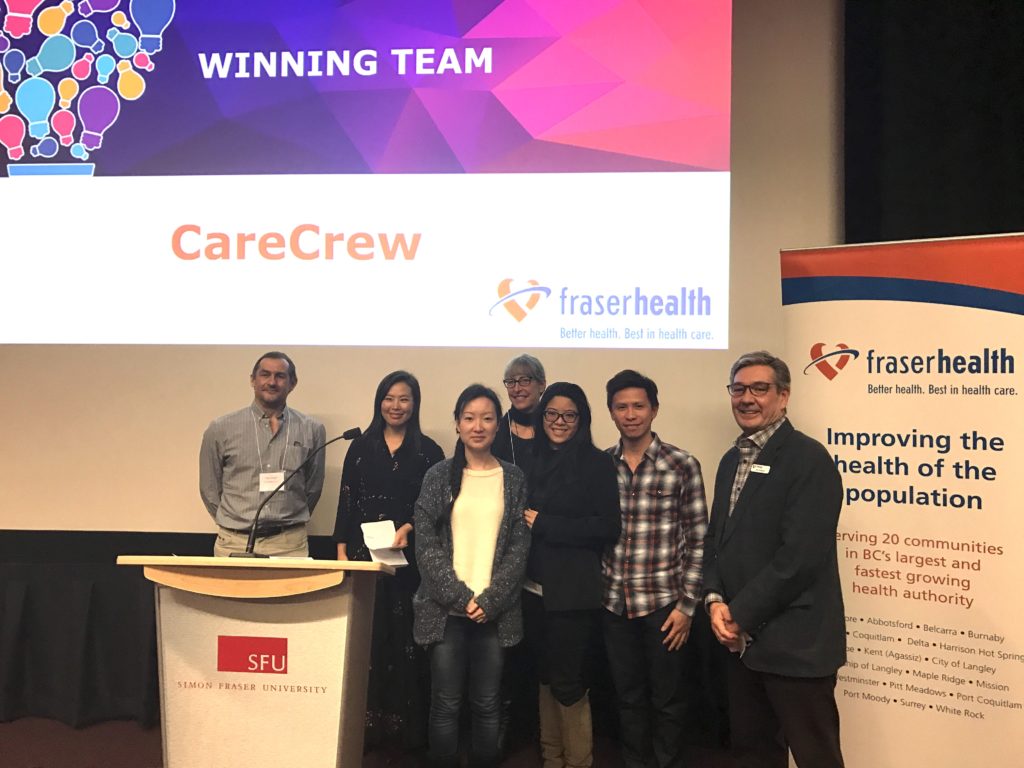 Strength in partnerships and collaboration
When asked what makes CareCrew stand out, Christina was quick to point out the strength the team has–both internally, and externally, such as when collaborating with strategic partners with health authorities, private homecare agencies, and other startups.
"Everything we do is a team effort," Christina explains. "Our business and competition success is due to being part of an incredible team of advisors and team members. e@UBC, SFU Venture Connection, Innovation Boulevard, Fraser Health, Keith at Spring, friends, family, Globe and Mail, CBC, Hacking Health. CareCrew's success is because there is a giant 'crew' working together to improve seniors care," she says.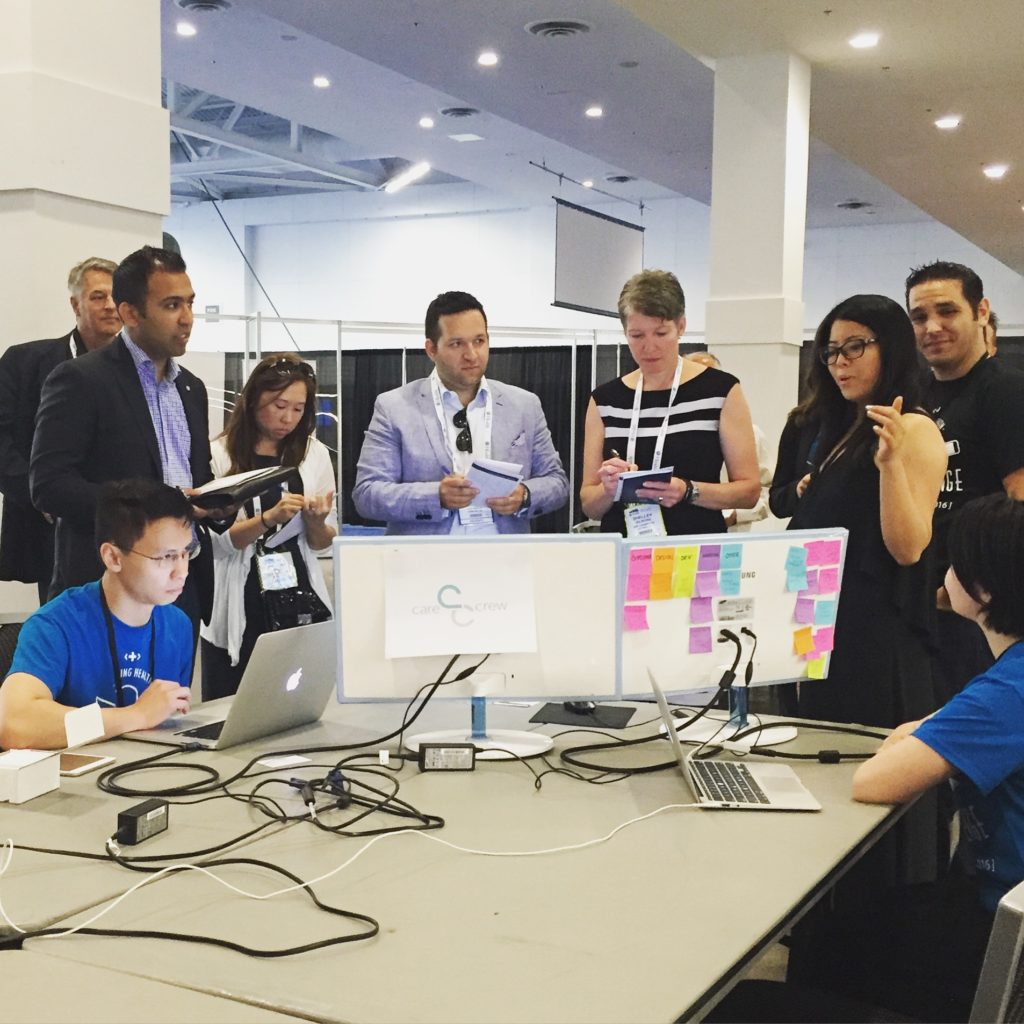 "I'm really proud of the progress that we've made in such a short amount of time. I'm also proud that we've propelled the conversation of seniors' care and caregiver burnout forward. Many families feel the stress doing this by themselves. The reality is that they are not alone," she says.
When asked about Christina's biggest challenge so far, she mentions balancing starting a company and finishing an executive Master's degree.
"Being an entrepreneur is really difficult. But when we talk to families and learn about the struggles they go through–it just doesn't compare. Their stories–that's what drives us."
About CareCrew
Christina Chiu, Founder and CEO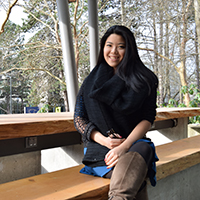 Christina graduated from Simon Fraser University (SFU) in 2010 with a Bachelor of Science (First Class Honours) in Health Sciences and is currently completing a Master of Health Administration at the University of British Columbia. Prior to CareCrew, Christina worked as a consultant to non-profit organizations and government-funded health care facilities. She has also worked in laboratories across Canada in genomics, diabetes, and cancer research.