Aeriosense's drone automation software greatly improves the safety and efficiency of power line inspections. With the help of machine vision, their navigation software automatically guides drones to key locations around the transmission tower while keeping the inspectors safely on the ground.
"For me it's finding little wins that you can get excited about and rally around during the daily arduous grind" – Alex Babakov, CEO, Aeriosense
The inspection of electric power lines is both challenging and costly—not only is it one of the top 10 "most dangerous jobs", it takes a significant amount of money to get workers close enough to perform inspections. Aeriosense's drone automation software allows inspectors to stay safely on the ground–monitoring the drone's video feed and entering notes into its integrated reporting form.
With their focus currently set on power lines, the solution can also be applied to other hard-to-reach structures such as wind turbines, bridges, and cell towers.
Innovation drawn from experience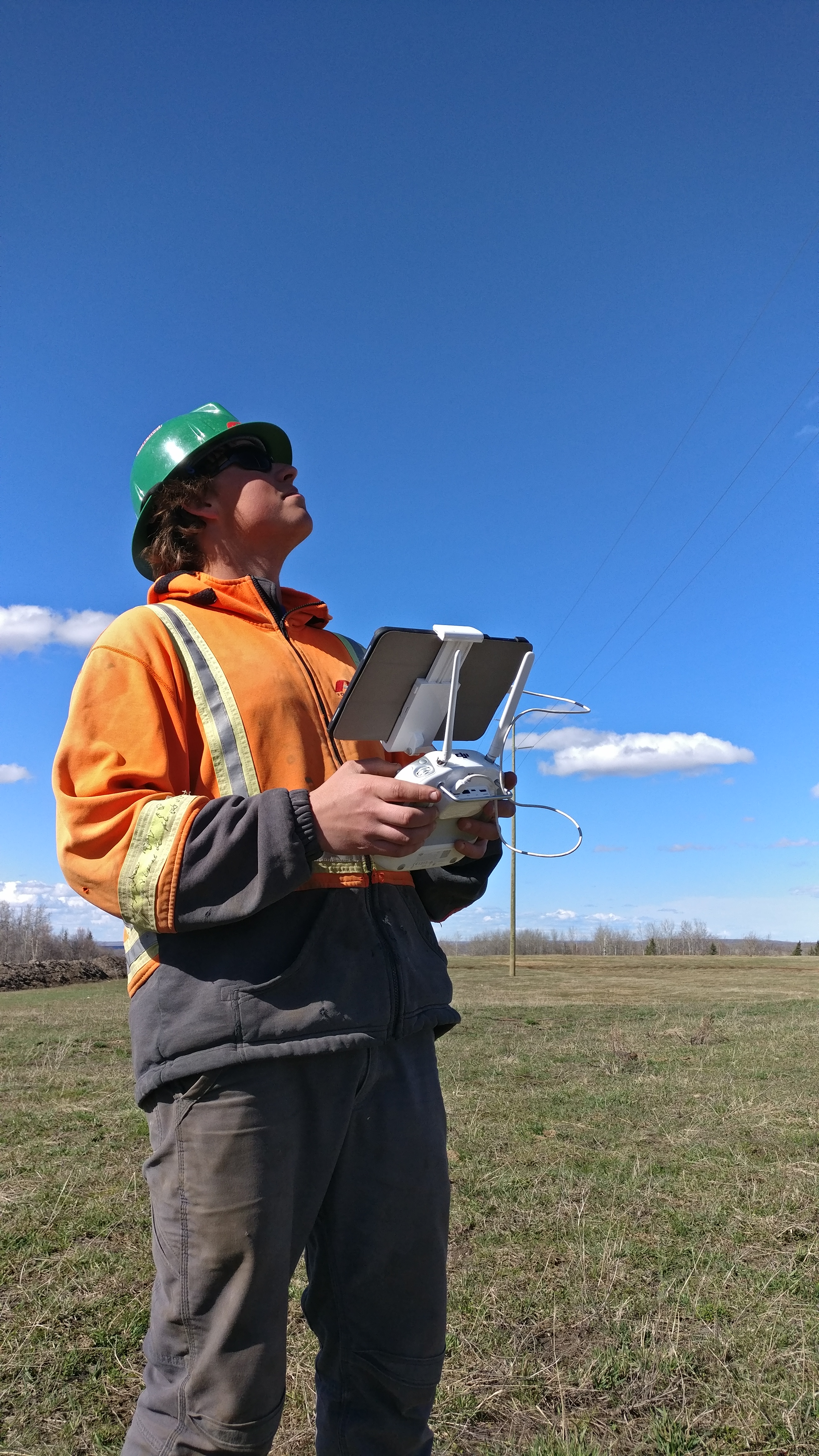 Aeriosense comes out of Alex's deep background in the industry, having worked as an engineer at Powertech labs, a subsidiary of BC Hydro, for over ten years. Seeing an opportunity to work with drones to improve the safety and efficiency of power inspectors' work, he teamed up an Aviation Systems engineer Kyle Demski, previously with the Canadian Space Agency, and Kyle's friend Owen Chan, a software developer from Texas Instruments.
The venture has been running full time since September 2016, and in October the team joined the e@ubc accelerator. They found the mentorship and support, from people who had been there, and could cheer them along—to be a meaningful part of their journey.
Cutting inspection time from months to days
Like many businesses, the team is most proud when their industry partner is pleased with their service. Recently, while inspecting a transmission line in the North Eastern BC they were able to reduce inspection time down from several months to five days, without having to use expensive manlifts or helicopters or disrupt the surrounding farmers' fields.
It's this type of speed, safety, and easy deployment that is appealing to customers. Overall, companies can expect to receive 50-90% in cost savings for each drone inspection completed.
"Unlike other drone automation companies, we provide a full solution focused on vertical infrastructure, that can be easily used by non tech savvy workers in the field. It's like an 'iPhone' for drone inspection," Alex comments.
"We prepare the flight paths—then the drone uses machine vision technologies to adjust these plans as necessary. Any significant issues can be spotted during the inspection in the filed and photos are collected and stored for further analysis. This gives our clients a more quantitative approach to managing their infrastructure by allowing them to accurately track changes over time and predict how long structures will last, and what critical issues they may be facing," he says.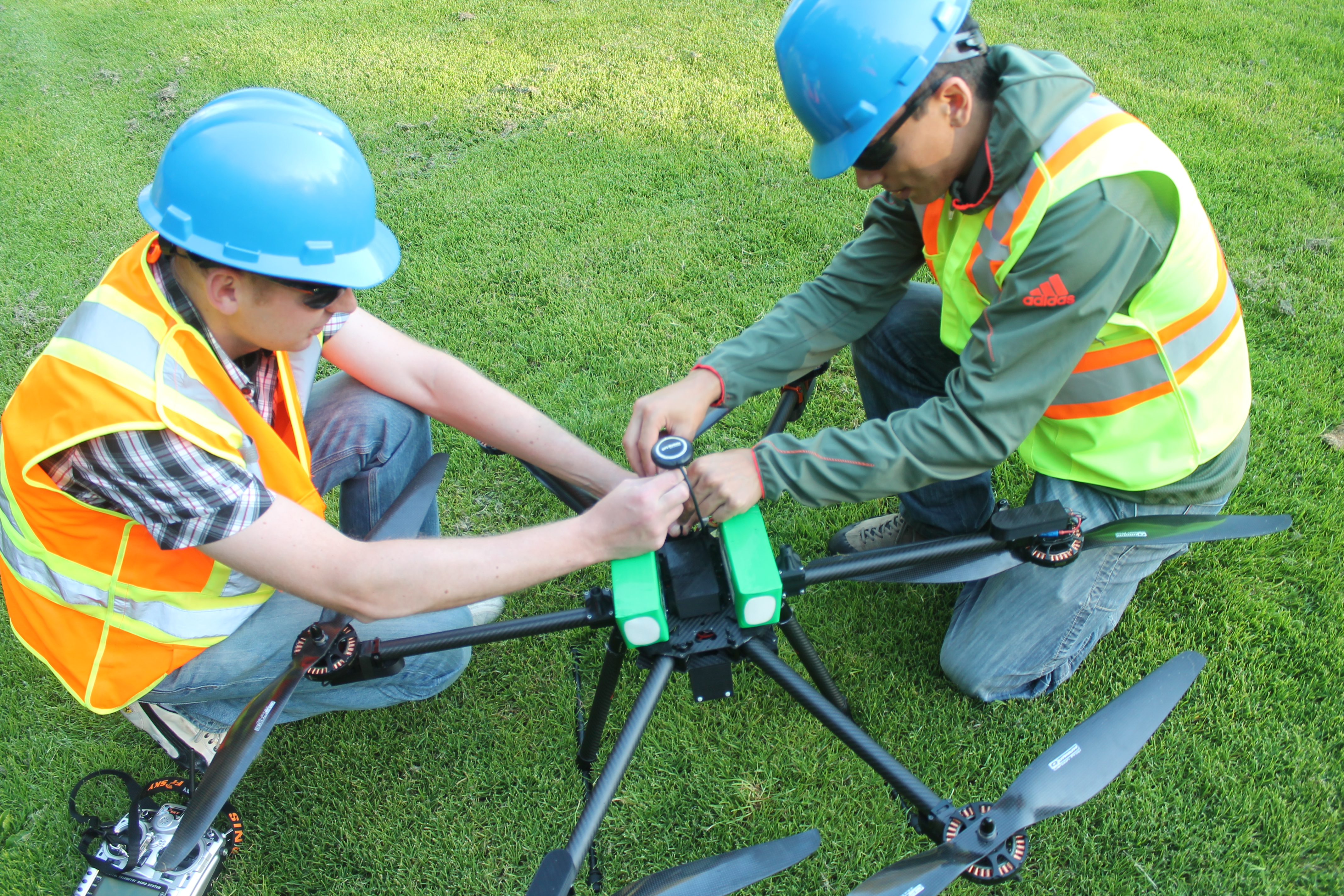 Building sales through use case credibility
With technology in market, their next and biggest challenge as a startup is scaling to large organizations. Alex comes at this with a two-pronged approach—Aeriosense is currently building credibility and clientele with private operators, small-to-medium organizations, and large industrial plants. Completing successful use cases is creating a happy customer base, which sets the foundation for working with business champions to navigate larger organizations and foster future partnerships.
About Aeriosense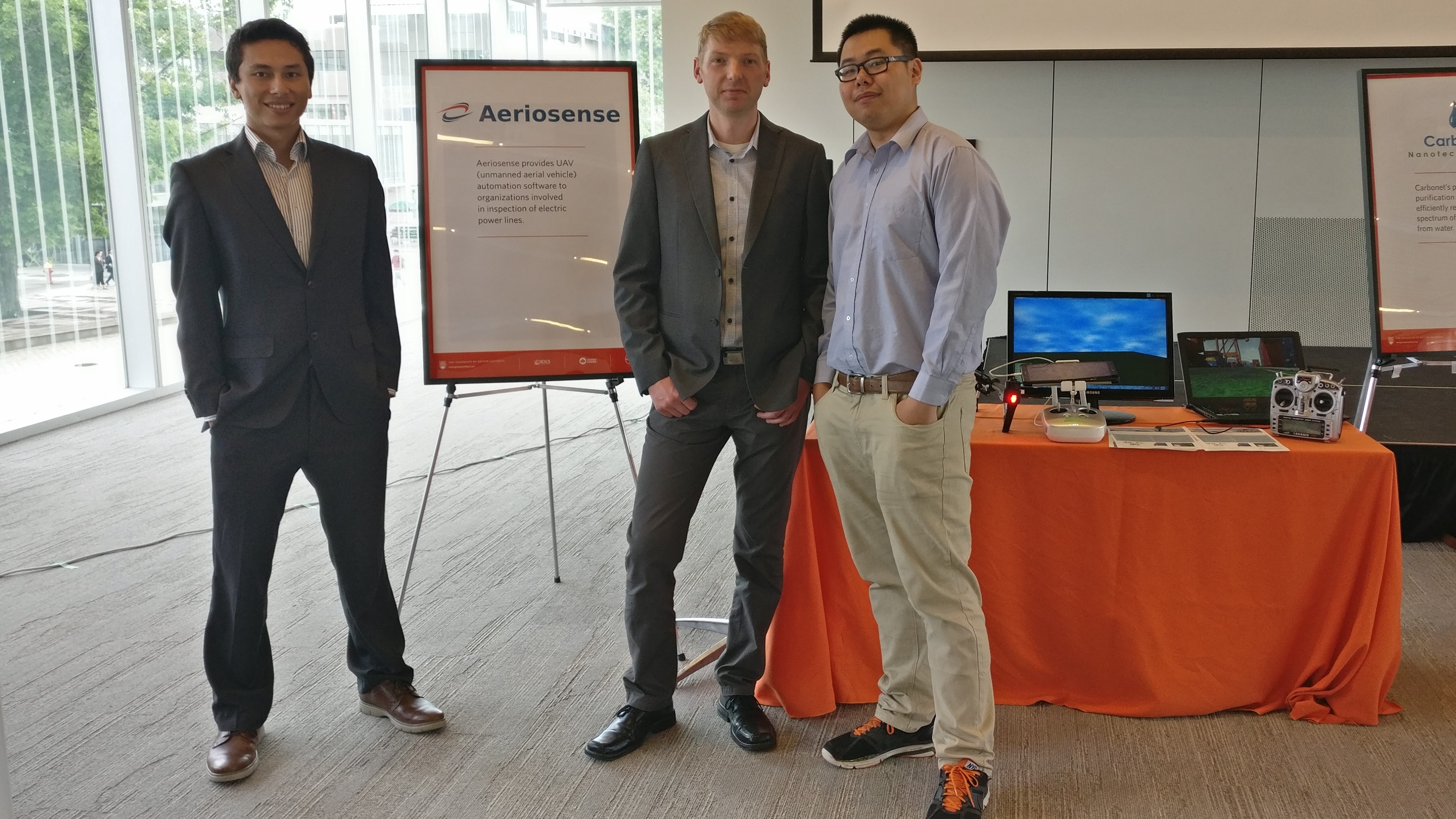 Alex Babakov, CEO – Electrical Engineer with 10 years of experience in electric utilities industry working in asset management and condition assessment, previously with Powertech Labs a subsidiary of BC Hydro.
Owen Chang, Software Lead – Computer Engineer and experienced software developer, previously with Texas Instruments.
Kyle Demski, Unmanned Aerial Systems Lead – Aviation Systems Engineer with 5 years' experience developing unmanned aerial systems, previously with Heleport Inc. and Canadian Space Agency
Contact information