Independence and Inclusivity 
Seleste is on a mission to empower people with vision loss and revolutionize the way they experience the world. With their innovative smart glasses — which are equipped with a camera, mic, and speaker —  the wearables startup is tackling the pressing problem of limited independence faced by 43 million visually impaired individuals worldwide. Their smart glasses allow users to walk into a restaurant with confidence, as the glasses read the menu through their speakers, granting users the freedom to make their own choices without relying on others for assistance. The glasses are also capable of object detection, face recongition and more providing detailed descriptions of a user's surroundings. Users can also video call with friends, family or volunteers for help with more complex tasks.
The Vancouver startup is addressing both the practical and mental health challenges often associated with vision loss. 1 in 4 people with vision loss struggle with mental health issues due to a lack of independence and Seleste aims to reduce this number by giving people more control of their lives. Additionally, the dismal 14.5% employment rate for visually impaired individuals could see a boost as these smart glasses give employers peace of the mind knowing their employees will be able to handle tasks on their own. 
Seleste is on a mission to champion inclusivity and empowerment through technology. Their smart glasses serve as a catalyst for change, fostering a world where people with vision loss can navigate life on their terms, opening doors to improved mental well-being and unlocking untapped potential in the workforce.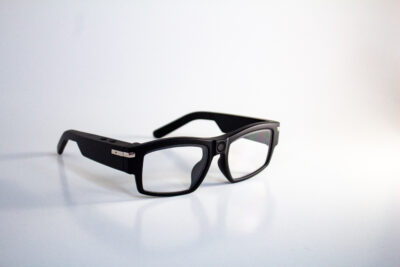 Customer and Industry Validation 
Seleste is rapidly gaining traction and making waves in the assistive technology industry. Their strategic approach to introducing their smart glasses to Vancouver Paralympic athletes has garnered significant attention and helped validate their product. With users wearing the glasses throughout the day, the positive feedback and real-world testing have been invaluable in refining their product for a broader audience.
Another key indicator of the startup's success is their impressive revenue from preorders, which has reached more than $27,000. This early support from customers demonstrates a genuine interest in their product and a growing market demand for their smart glasses. In addition to their revenue milestones, Seleste has secured $180,000 in grant funding as well as a $20,000 grant from the Canadian National Institute of the Blind, which has the potential to open up new doors and industry partnerships that can accelerate their growth.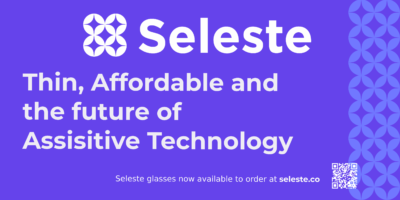 Focusing on the Fit
Seleste's primary focus is to create a life-changing product for people with vision loss, ensuring it becomes an indispensable part of their daily lives. They actively engage with users on a regular basis, seeking valuable feedback to refine and optimize their smart glasses to meet users' needs. This commitment to user-centric design and continuous improvement is crucial to delivering a truly impactful solution.
Solidifying product-market fit is of paramount importance for Seleste. They recognize that the success of a startup hinges on addressing a genuine problem and providing a compelling solution that resonates with users. While raising funds and gaining attention in the startup ecosystem are essential, Seleste understands that true success lies in delivering a product that genuinely solves a critical problem for their target audience. By focusing on product-market fit, they are laying the foundation for sustainable growth and long-term success.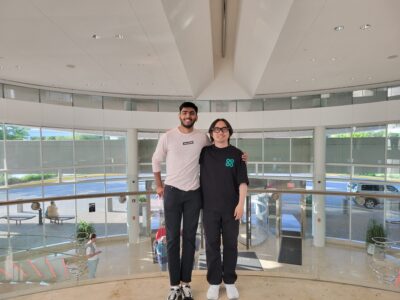 About the founders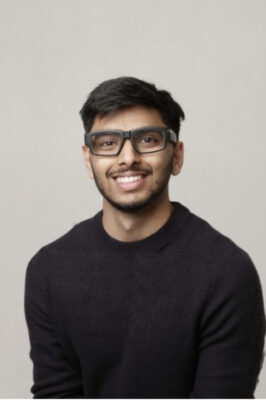 Shubh Mittal: CEO & Co-Founder
Fun Fact: After many years of training, Shubh can almost dunk a basketball.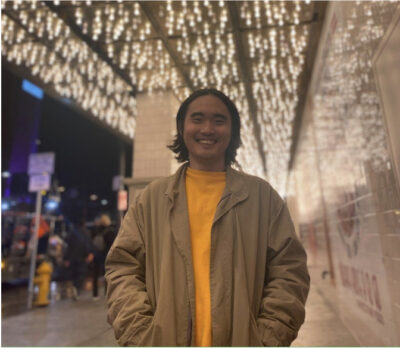 Sunwoo Choi: CTO & Co-Founder
Fun Fact: Before coming to Canada, Sunwoo was a sushi chef in Japan for 3 years.

Cheatsheet
Location: Vancouver
Founded: 2022
Sector: Smart Wearable