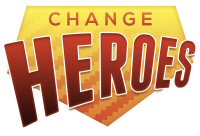 Late last month competitor Change Heroes was among nine local companies competing in Startup World Vancouver.
Hosted by InstituteB, Startup World Vancouver's judging panel consisted of  Tommy Lee Lewis of Microsoft, Full Stack's Boris Mann, and Saeed Amidi and Neda Amidi of Plug and Play Ventures. The foursome determined who would win a prize that includes a three-month incubation period at i/o Ventures, one year of Rackspace hosting, and five million Echo real-time streams per month for one year.
Change Heroes won the prize, which was valued at more than $80,000 and word has it that Saeed Amidi is in talks with ChangeHeroes among other presenters about potential funding.
Change Heroes sees the growing crowdfunding trend as a huge opportunity for philanthropy and charity. Founded by social entrepreneur Taylor Conroy, Change Heroes makes the bold claim of enabling you to build a school for hundreds of kids in just three hours.