Join us on July 15 to learn about the North American media landscape

In this exclusive workshop for NVBC companies, Founder and Managing Director of Switchboard Public Relations, Kathleen Reid, will provide a crash course on the North American media landscape.
Attendees will learn about the key players and publications that are shaping the media narrative and leave with the tips, tools, and techniques to ace an interview with a journalist. This workshop will ensure you're media ready.
Kathleen Reid
Kathleen is the Managing Director of Switchboard, a team of consultants with expertise in communications strategy, crisis management, copywriting, media relations, event management and more. She is proud to have completed projects with companies and organizations like Grow, Goatsocial, Global Mobile and the BC Tech Association. Kathleen is an active member of Vancouver's non-profit community.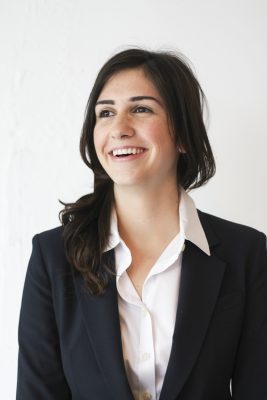 She sits on the advisory board for Educating Girls of Rural China and is a board member for City in Focus. Switchboard is also a member of the BC Tech Association and the Canadian Public Relations Society. Kathleen regularly gives her time speaking on various panels and at conferences in the tech community across BC, including Vancouver Startup Week, Launch Academy, Accelerate Okanagan, and Spring, a local accelerator for impact companies. When Kathleen isn't at work, one can find her keeping her finger on the pulse of Vancouver's startup scene and enjoying BC's beautiful hiking trails with her dog, Hogan.
Note: by registering for our events you have agreed to have your email included in our newsletters (you can unsubscribe anytime).