The Innovator Skills Initiative (ISI) grant program is helping startups hire university students across BC. Startups get funds to grow their teams, while students get hands-on work experience and entrepreneurial training. 
With the help of the ISI grant, healthcare services startup Ophthalight Digital Solutions Inc. was able to hire a student with specific skills to test and implement new technologies.
Interview with Yaser M. Roshan, CEO at Ophthalight Digital Solutions Inc., and Ehsan Daneshi Kohan, Ph.D. student in Mechatronic Systems Engineering at SFU.
Tell us a bit about Ophthalight Digital Solutions
Yaser: Ophthalight Digital Solution has been incorporated in 2014 with the mission of helping eye care professionals to perform their daily tasks more effectively and eventually affect the public eye care.
Since then, Ophthalight has been an innovator in the field of Ophthalmic Technology. Recently, the company has partnered with a Toronto-based company in order to provide solutions for impairment detection.
Why did you apply for the ISI grant?
Yaser: We had prior experience in hiring students using ISI grant and it was great! We used the grant to hire students for riskier tasks that our startup company simply could not afford to take.
We specifically hired students with image processing skills to implement hardware technologies that were not a part of our main product and to test their performance.
How did you find the application process?
Yaser: The process of applying and receiving the grant was simple and fast.
The experience with the ISI grant program has always been good: the students were capable of doing the tasks required and the process of the grant application is all online (as opposed to most of the other grants). Email replies were timely and the review and approval process was very fast.
How did hiring a student help your startup?
Yaser: Working with a student brings new ideas and new perspectives to the company, while at the same time we were able to leverage the student's capabilities and skills in a less risky way.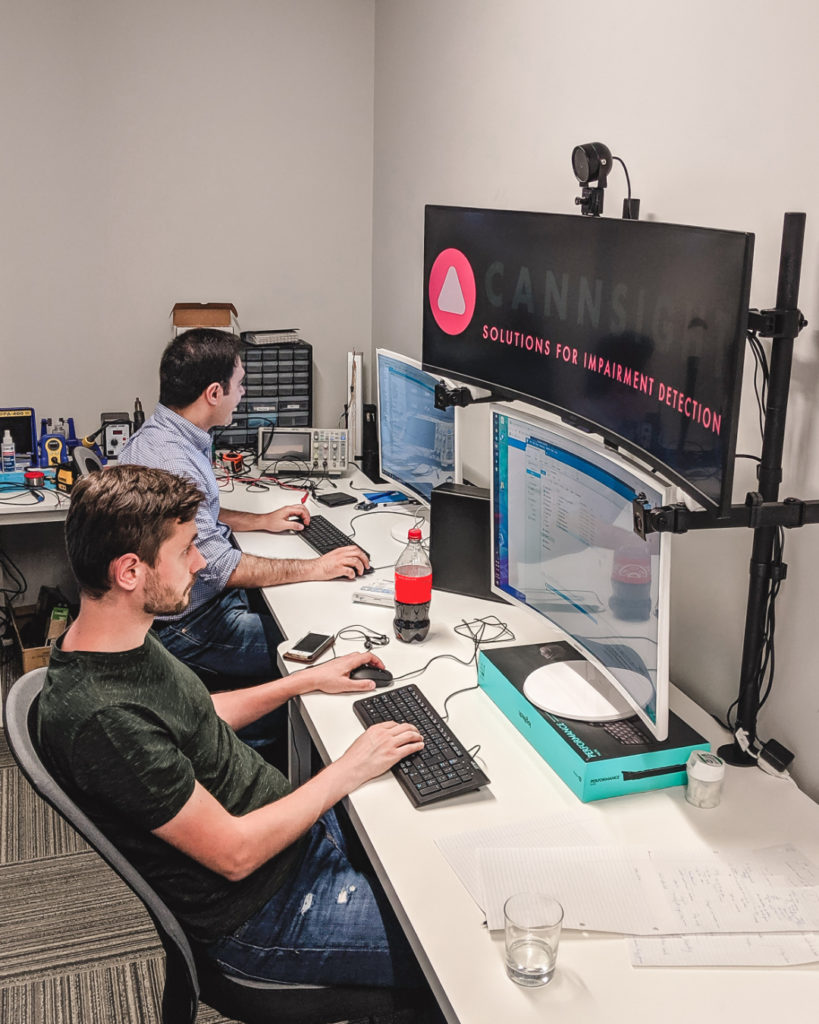 Any success stories?
Yaser: Things are still ongoing and we are pretty much in stealth-mode regarding our new partnership and project, so we don't have any specific success stories at this moment.
The student currently working with us had prior business-related experience which was very helpful for us. He's been a part of our discussions, not only on the technical side but also on the business side of things. He took on an active role in business plan updates and slide deck preparations.
What was the experience of working with a student?
Yaser: We are still working with the student, which demonstrates the usefulness of the program. Overall, it is a rewarding experience that has led us to wanting to hire more students in the company.
The student is currently taking a more important role in the company as he is currently planning our clinical trials, taking the lead in our IP-related activities, and working in close collaboration with our technical team to exchange ideas about the updates on the technology.
Would you recommend the program?
Yaser: Yes, I would certainly recommend it. I am actively mentioning this grant program to other startup companies in the early stages.
The program is very easy to apply for. The program gives startup companies an opportunity to access talented students. At the same time, it will give the students an opportunity to get experience with the challenges of the business environment to prepare them for their career after they graduate.
How did it benefit you (Ehsan) to work with the company?
Ehsan: The grant program helped me gain a better understanding of how to work in an engineering team. By having daily interactions with other team members, I became familiar with new topics outside of my focus expertise and learned new skills that I know will benefit me in my future career path.
In addition, I got involved in non-engineering discussions around marketing, regulatory, and etc., that are very useful as a graduate intern in biomedical engineering for commercializing new inventions.
Did you have work experience before this?
Ehsan: Yes, I had worked in some companies as an intern or co-op student.
Why would you recommend other students get involved?
Ehsan: Actually, I had already encouraged some of my friends to explore this opportunity because they can learn and gain real-life working experience.
Applications open
Interested in applying to the ISI grant program? Applications are open. Your BC-based tech company or startup could receive up to $10,000 a year to hire a post-secondary student.
Hire a student